Mixer-Cooler for battery powder
Lindor has developed two large Mixer-Coolers for the production of battery powders for a large international project. Despite the corona pandemic, the project provided rewarding international cooperation between the European customer, a Chinese engineering team, and a Scandinavian installation team. The Mixer-Coolers feature a new technical innovation, in which a very thin, heat-conducting ceramic coating is applied to all contact parts. This ensures that no contact occurs between the battery powder and the metal of the drum wall. The drum itself has a double wall and double vanes through which cooling water flows as the drum rotates. Due to the large contact area, the rotating motion, the flowing powder, and the favorable thermal conductivity of the ceramic coating, the product is optimally cooled.
Mixer for instant powders
We were also able to supply a new Lindor mixer to a loyal, long-term Indonesian customer, who manufactures powders for instant drinks, such as coffee, cocoa and ice-tea. This prominent manufacturer has known about Lindor since the 1990s and already has several types of Lindor mixers in use. The main features of the new mixer are a high production volume, high mixing accuracy, high powder quality in terms of homogeneity, particle shape, and size, all of which result in excellent solubility. Additionally, this mixer generates minimal dust and no de-mixing.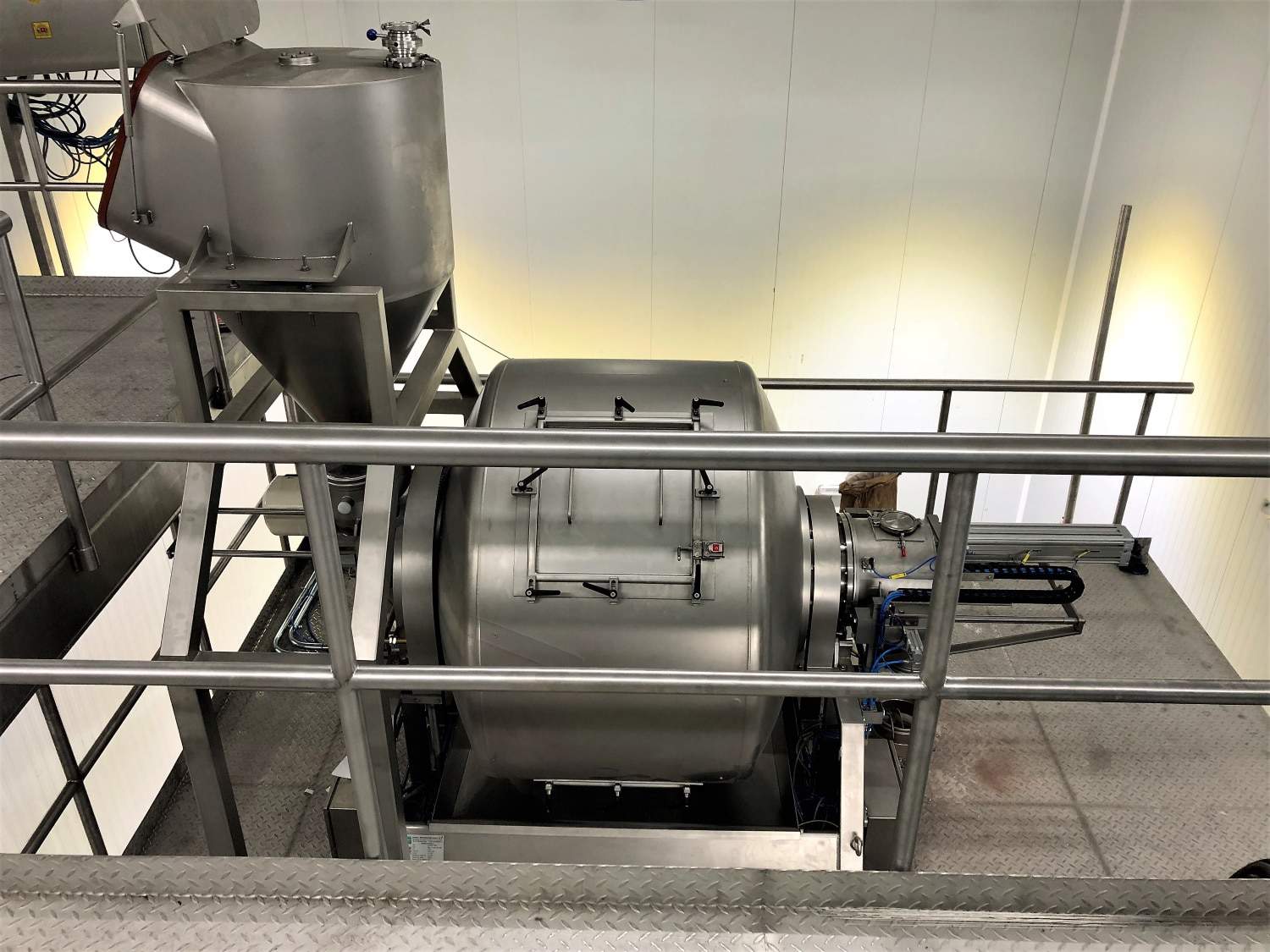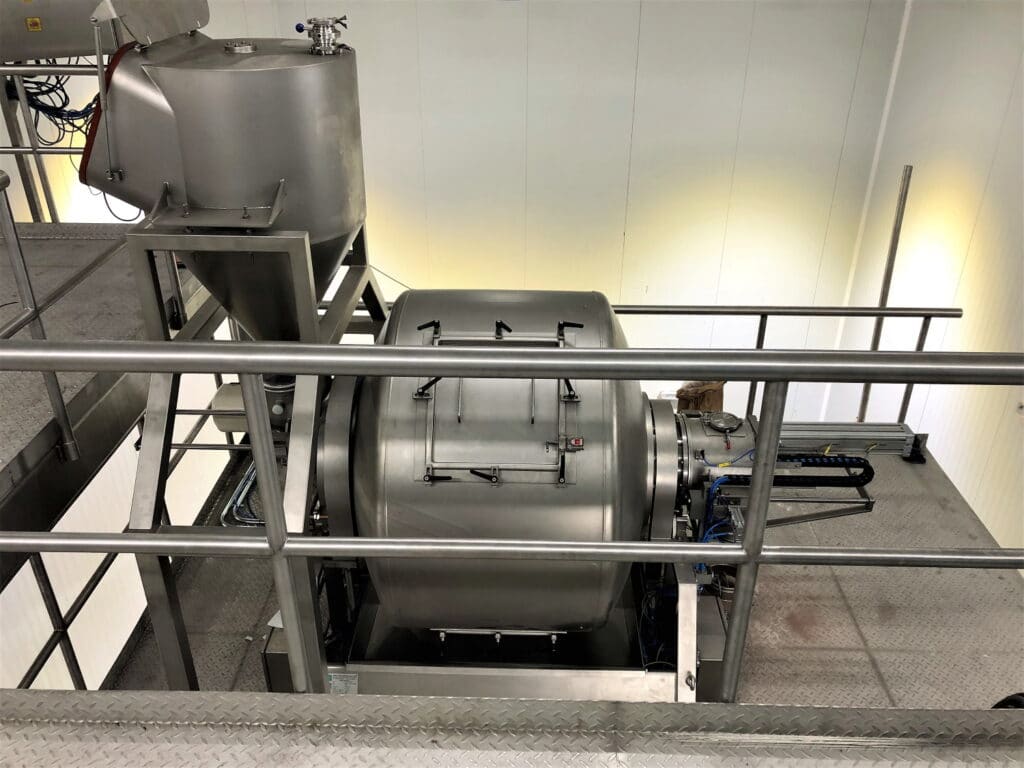 Mixer for cosmetic powder
Lindor developed a mixer for mixing very delicate, cosmetic powders for an Italian multinational. The Lindor 1500 liter batch mixer with its integrated liquid injection system can flawlessly mix delicate, partly aggressive cosmetic powders, with liquids and pigments. Safety, efficiency, and product quality have been significantly improved by using this system. The design and configuration of this mixer was developed after extensive testing in our test center in the Netherlands. The mixer was installed in one of the customer's plants in Latin America.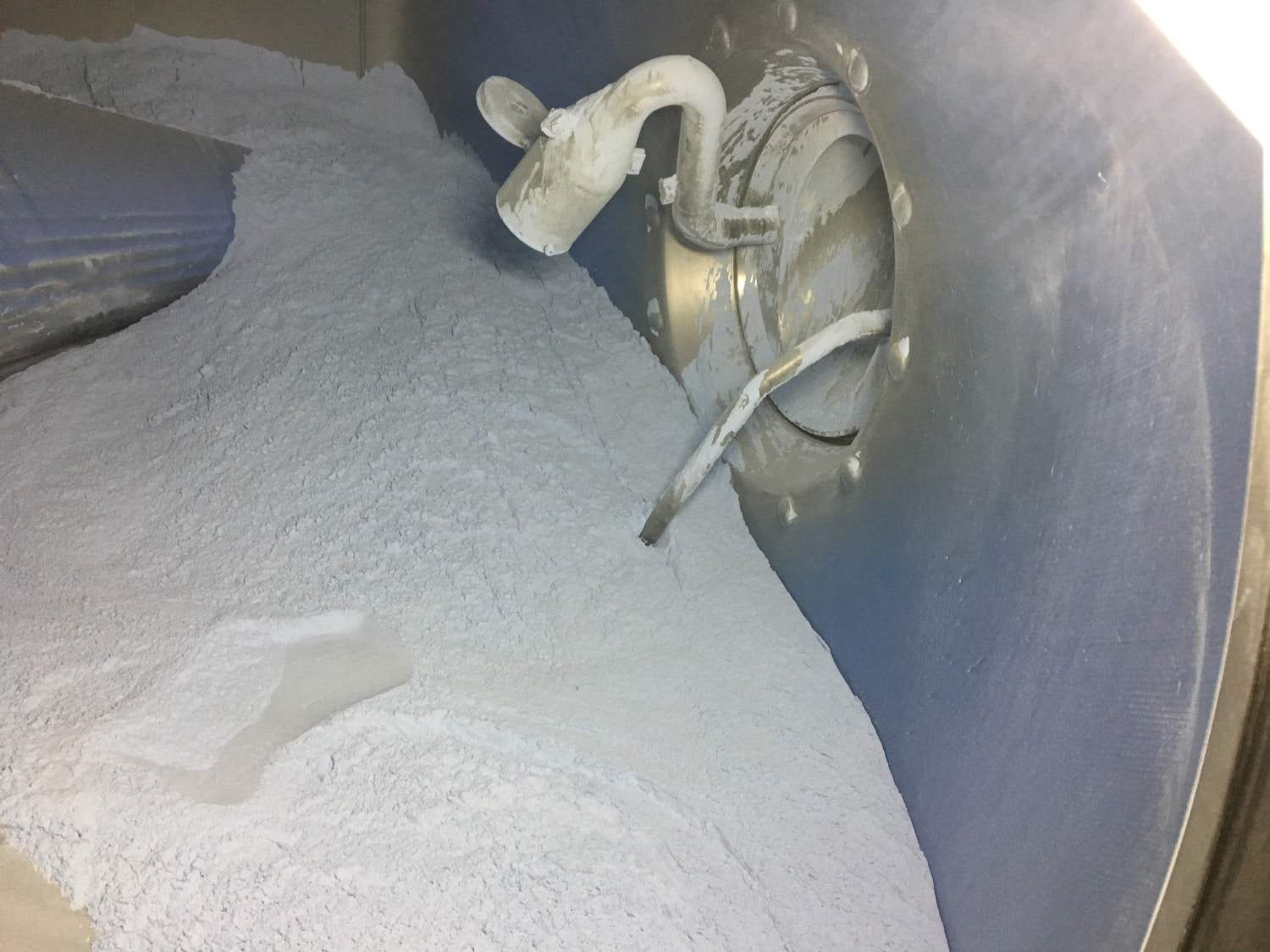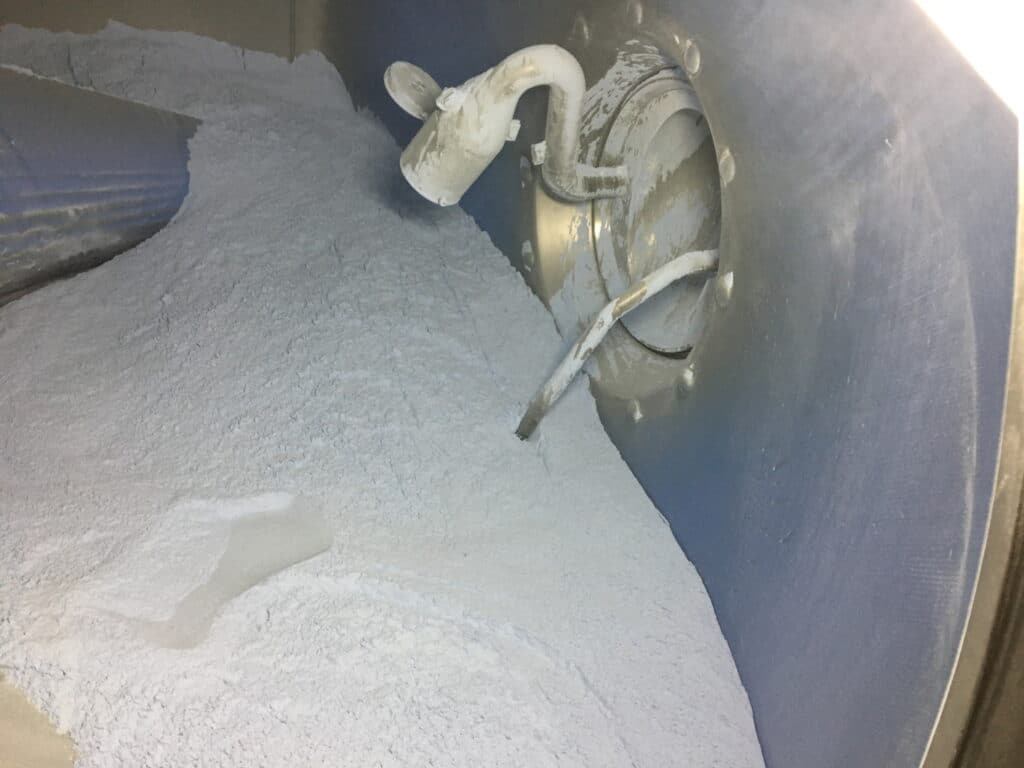 Mixer-Impregnator for animal feed ingredients
A Lindor Mixer-Impregnator for animal feed food ingredients has recently been installed in China. This 3,000-litre mixer is equipped with a liquid injection system and has a very high volume flow. The system is capable of uniformly adding 1000 liters of liquid to 1500 kg of silica within minutes. This creates a homogeneous powder with the injected, absorbed nutrients, which is both dry and easy flowing. This Lindor Mixer-Impregnator application has already proven itself over the past 10 years in a European plant with the same type of products.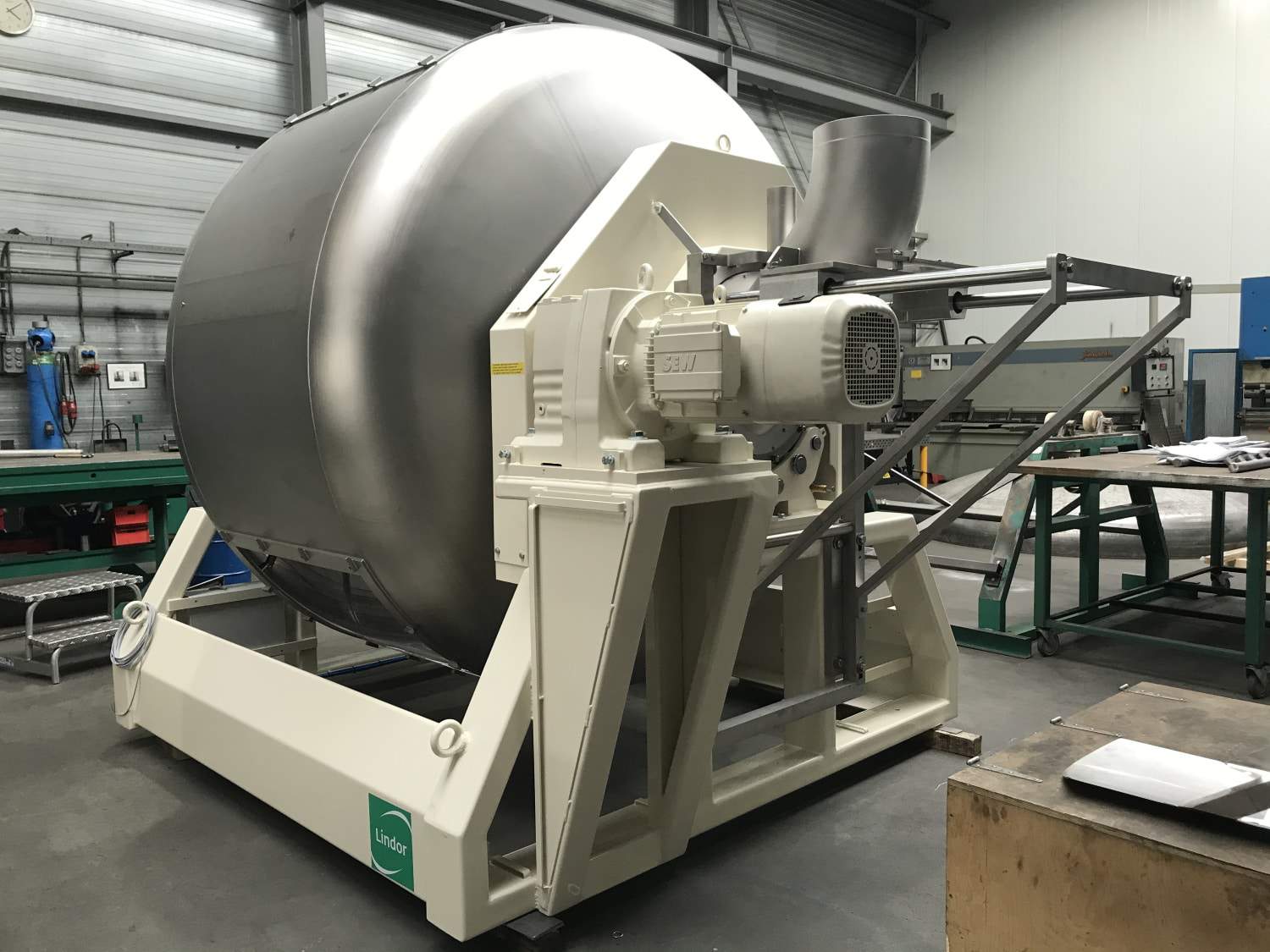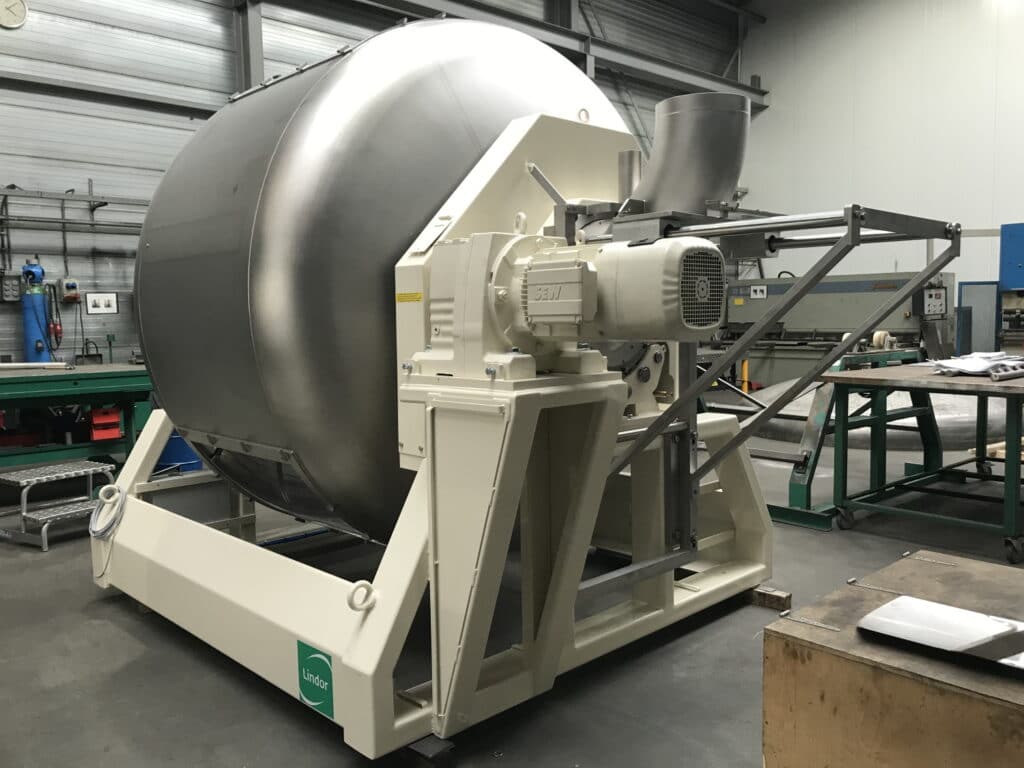 Vacuum dryer for pharmaceutical powder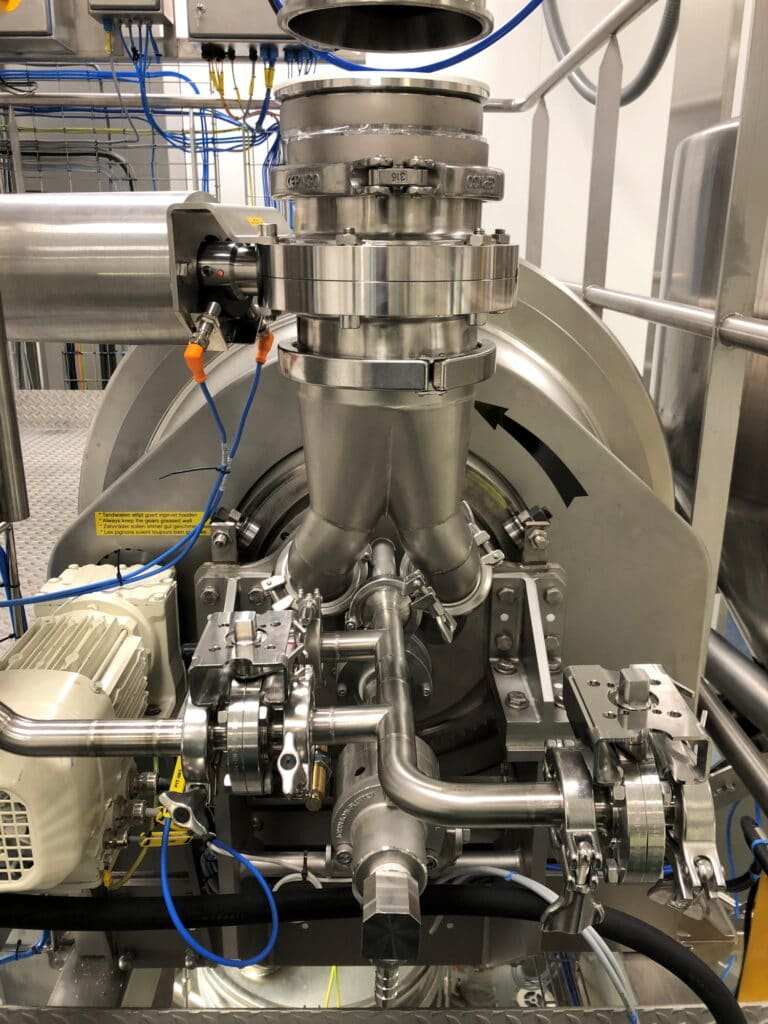 Another challenging project that we are proud of at Lindor is the installation of a Lindor CAPSULE vacuum dryer, in a fully robotized production line at a pharmaceutical company in the Netherlands. The company is part of a large pharmaceutical multinational. This was a special project for a highly sensitive pharmaceutical powder, where a German system integrator sought Lindor's cooperation. Many powders are more sensitive to shearing forces than is often thought. But the biggest challenge lay in finding a solution to dry the powder, which has a high moisture content while keeping the powder particles intact. A necessary, crucial step in the manufacturing process when making an active pharmaceutical ingredient (API).
We'd like to stay in touch
This retrospective is a way of presenting our highlights of the past year. Still, we miss the personal contact, which had been such an important part of our relationship until recently. We would be very pleased to engage with you over the phone, video call or where possible during a site visit.