One of Standard Industrie International's key customers, a cement plant in Latin America, has commissioned Standard Industrie International to equip its new unit with AIRCHOC®air cannons for the entire production pyroline.
Customer's requirement for installation of equipment was to solve the existing blockages phenomenom, intervene preventively to avoid the formation of new blockages and as a result reduce or eliminate cleaning interventions.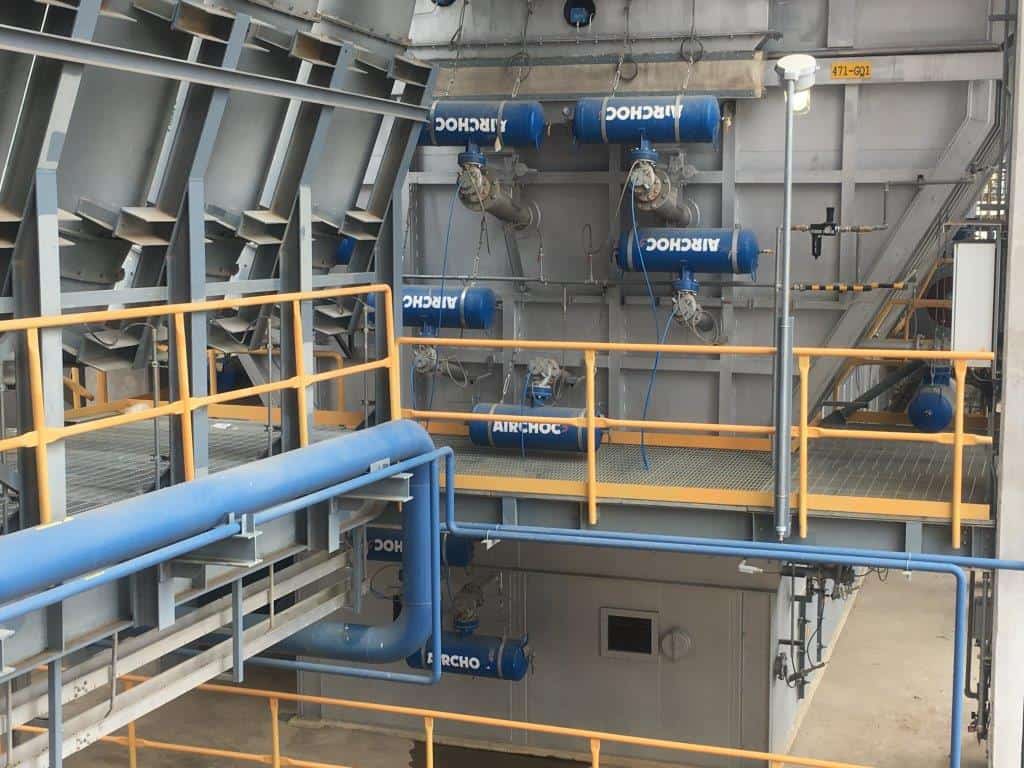 This cement plant has a 5 stages preheater with pre calciner and cooler from TKIS for a production capacity of 4500t/day clinker. Since the start up end of 2018, the fuel used is Petcoke with 5 – 6% sulphur content, which leads to build ups formation in the PHT. Snowman formation inside the cooler also increased. Customer had to install more air cannons.
Standard Industrie International solved customer's issue by installing 63 AIRCHOC® air cannons all adapted to the capacity and dimensions of the zone, the type of extraction and build ups.
In particular, AIRCHOC® , all with a 100-liter tank capacity and blow pipes of 100 mm diameter, have been principally installed on the preheater tower in order to end build-ups.
In the cement process, the raw mill travels initially by the preheater tower before being sent into the kiln for the manufacturing of clinker.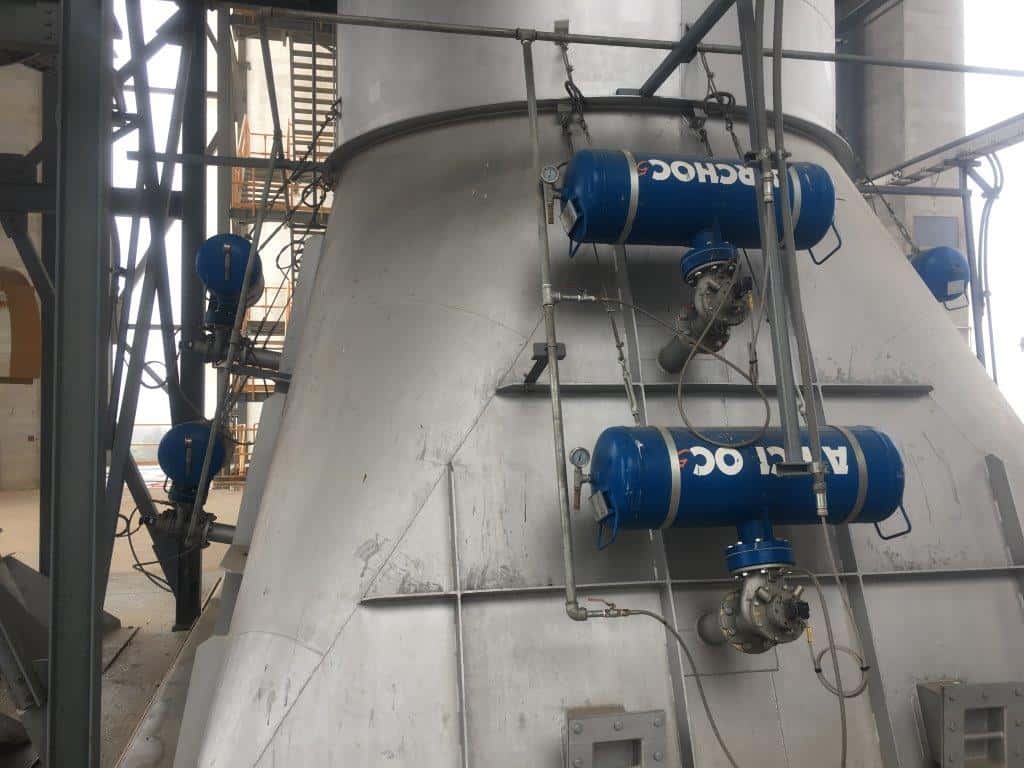 The problem is often at the preheater tower's level where the material clogging started.
The temperature around the tower area can reach 900 °C (1652 °F) and the maintenance interventions can last several hours. Thus, this clogging leads to a loss of productivity but also to an increased risk for the maintenance staff.
In addition, if a concretion comes loose, it could fall on the kiln inlet area and consequently cause a breakdown; this could cost the plant several million dollars.
The customer is completely satisfied with the solution provided. Up to ninety percent of the blockages have been removed and now the operators' risk of danger has been completely eliminated.
Standard Industrie International also offers the possibility of managing air cannons from a control panel through an integrated system.
Thanks to its experience and know-how, Standard Industrie International is involved in harbor bulk management and brings solutions for dust spillages and pollution or blockage and build-up removal, for all the industrial sectors.