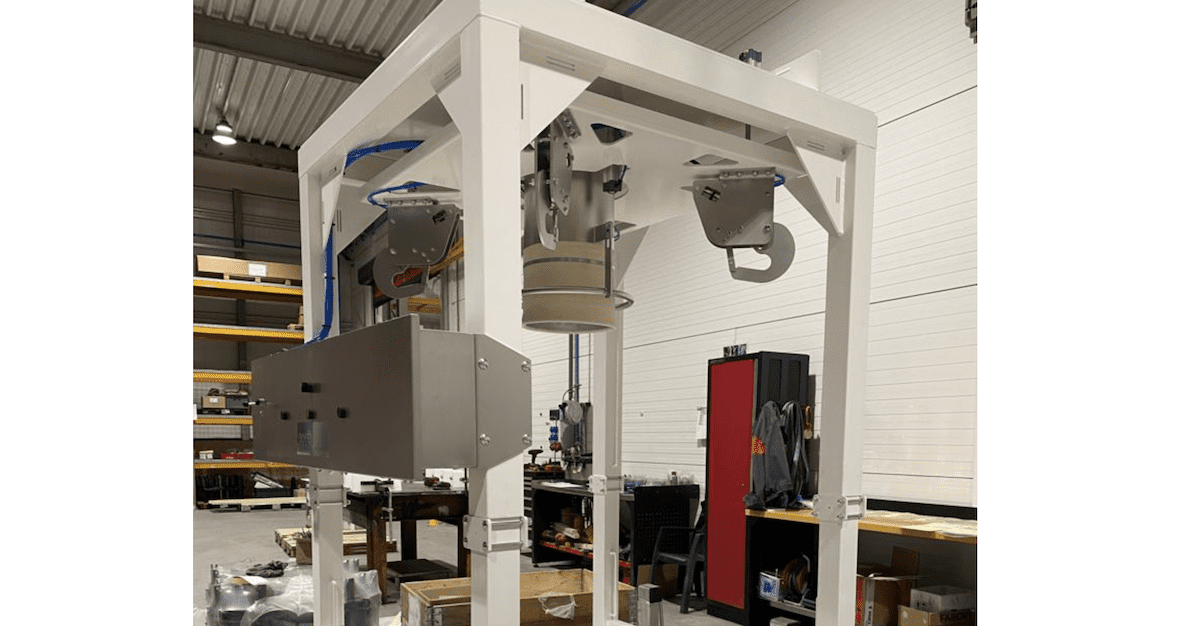 A Poeth mobile big-bag filler is often choosen for various reasons, such as:
products that are stored in silos often have to be filled in a bulk truck, but also in a big bag.
small available floor space
several silos under which filling must take place. In this case no extra conveying system is required.
The system is also equipped with automatic unloading of big-bag loops. And a lifting system to keep the big-bag properly tensioned. After the filling is ready, the loops will be free from tension, via this vertical lifting device. All controls can be provided electrically as well as by means of a safe CE pneumatic 2-hand control.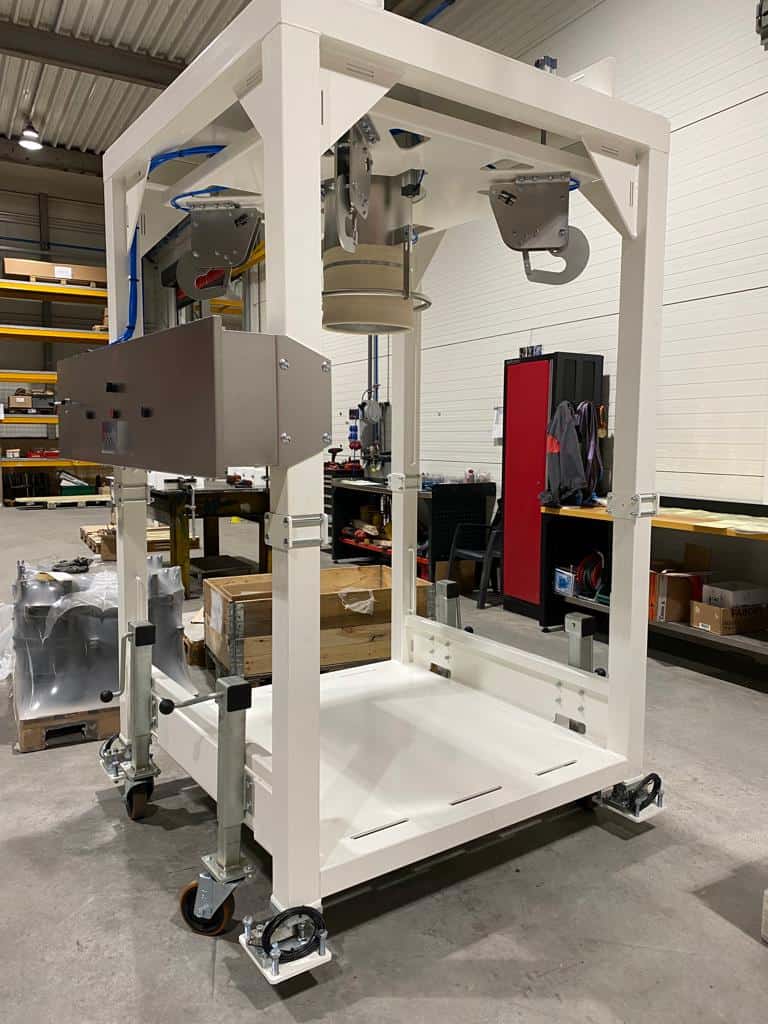 An official callibrated weighing system is provided. The concept can be further expanded with a pallet warehouse and roller conveyors. This is used more often if one wants to fill big-bag instead of bulk trucks. The product supply consists of a coarse/medium/fine dosing valve. The advantage of this type of dosing is that Atex can be dosed safely with a high capacity (without rotating parts > 1 m\s). The displacement air is discharged in a balanced way, so that the inliner is not vacuumed and/or unnecessary weighing deviations can occur.
The filling hose can be connected dust-tight with the aid of an inflatable cuff. An optional blowing function ensures that the bag is shaped prior to filling.
This article is published by
Poeth develops, produces, erects and commissions, sophisticated machinery and production lines for various processes in solids handling. Our knowledge and experience is mainly based on agri-industrial processes, since 1921. Applications of Poeth machinery and process experience are found in food processing as well as f.i. in recycling of bio-mass. An ...