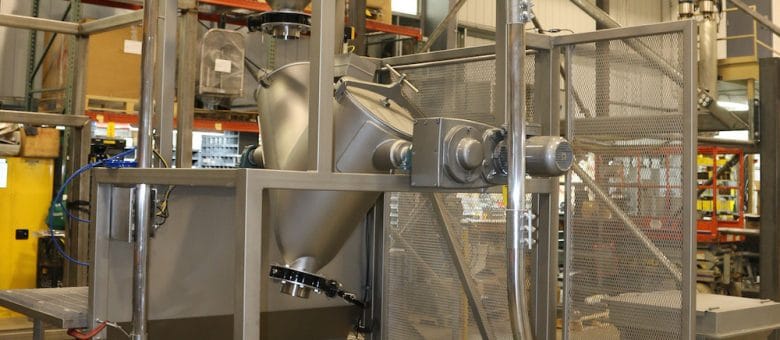 Recently, SPEC developed a dry pickle spice conveying and blending system for a global food producer to increase production rates and lower labor input when compared to the facility's previous process.
This system uses pneumatic conveying to transfer the various spices to an eight cubic foot V-blender. The V-blender mixes the spices with variable speed control and timed batches for thorough spice homogenization. Product is then directed out of the blender into totes on pallets for storage and use in the pickling facility.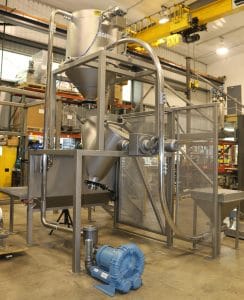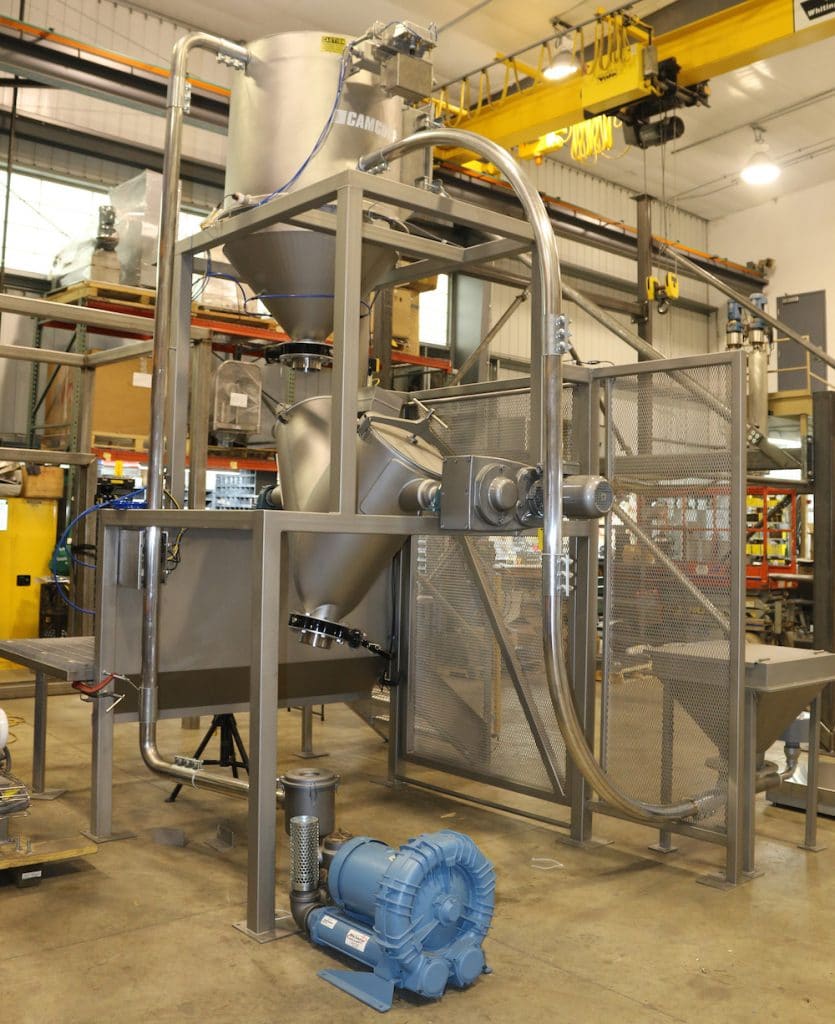 Project Highlights:
Custom system design that meets customer's spatial requirements in a close quarters production area
Sectional system design for easy mobilization and installation inside the facility
All stainless steel wash-down rated system construction and enclosure certifications
Effective NEMA 4X enclosed Control Panel with push button operation and relay logic
Variable speed controlled mixing and timed batch cycles
Multiple safety interlock system using light curtains, safety scanning sensor, and magnetic switches for operator safety
Installation services coordinated and provided by SPEC
View some of SPEC's capabilities, along with project highlights that showcase each capability in customizable designs!
Click here to find out more about SPEC's capabilities
Subscribe to our E-Newsletters
Specialty Process Engineering Company, LLC was founded in 1979 to represent leading equipment and technology manufacturers to serve the bulk material processing and handling needs of customers in the food, grain, minerals, chemicals, and pharma industries. We have evolved to accommodate the demand for a full service solution supplier of a wide range ...