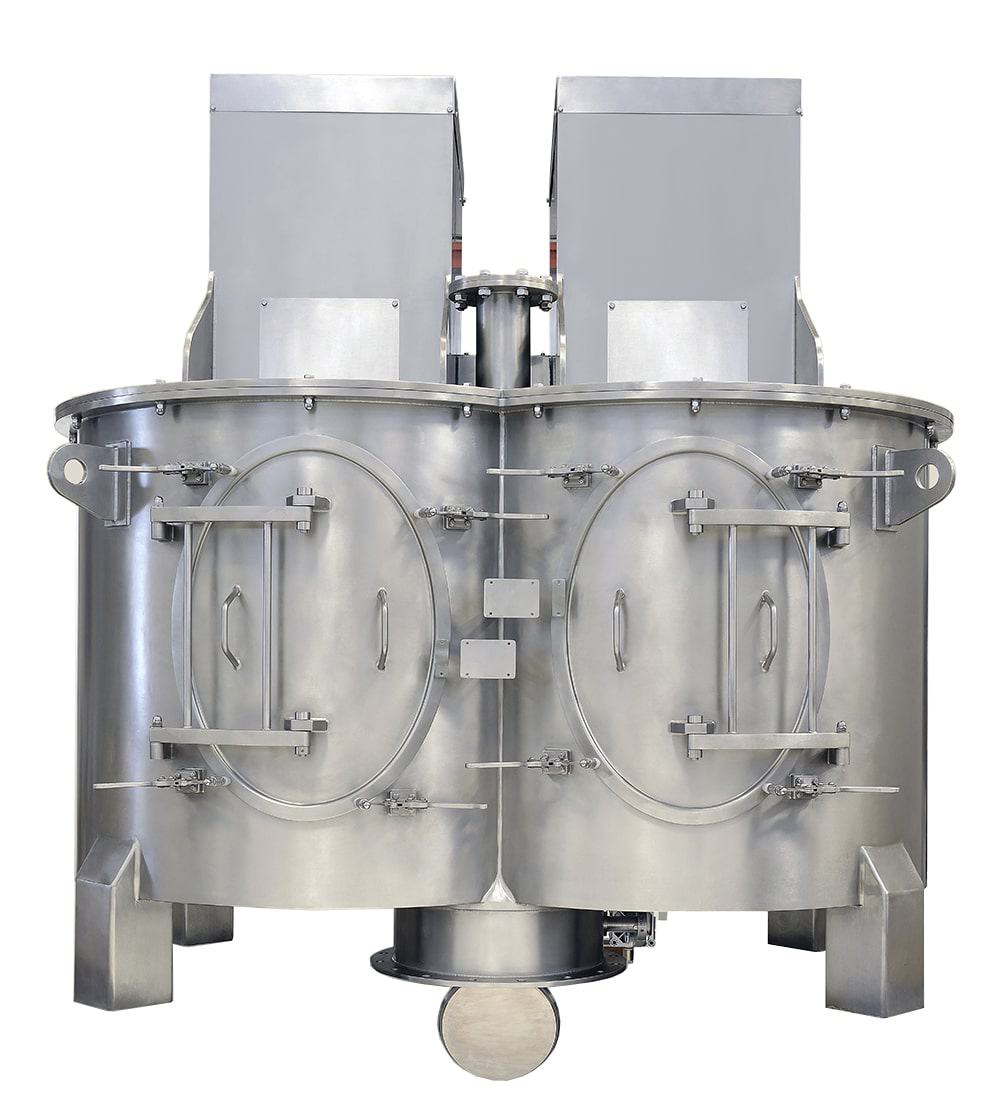 Palamatic Process Inc. located in Philadelphia, PA, offers a wide range of mixing and blending equipment. Included in that range is the ECD (Easy Clean Design) Vertical Ribbon Mixer for fast and reliable mixing of all types of powders and bulk solids.
Our vertical ribbon mixers are available in monorotor and birotor mixing shafts and are designed for hygienic and sanitary applications in the food, dairy, and pharmaceutical sectors. The spiral mixing blade provides excellent mixing results via the three-dimensional affect, regardless of the materials to be mixed. This 3D mixing affect is accomplished by the helical movement of the central blade, creating an upward movement on the periphery and a downward flow in the center. The bearings are located above the mixing media and do not come into contact with the blended material.
Equipement Advantages
Small dimensions
Discharge valve included
Wide doors for maximum accessibility
Clean in place (CIP)
Optional side shear blades
Polished welded parts for a hygienic finish
Multiple material inlets possible
Can be mounted on load cells for dosing operations
This article is published by
PALAMATIC PROCESS is a company specialized on powder and bulk handling solutions. With more than 2,000 installations across the world and more than 25 years of experience, PALAMATIC PROCESS is a company with a strong international orientation. We pay special attention to the needs and expectations of our customers to design customized machines meeting ...