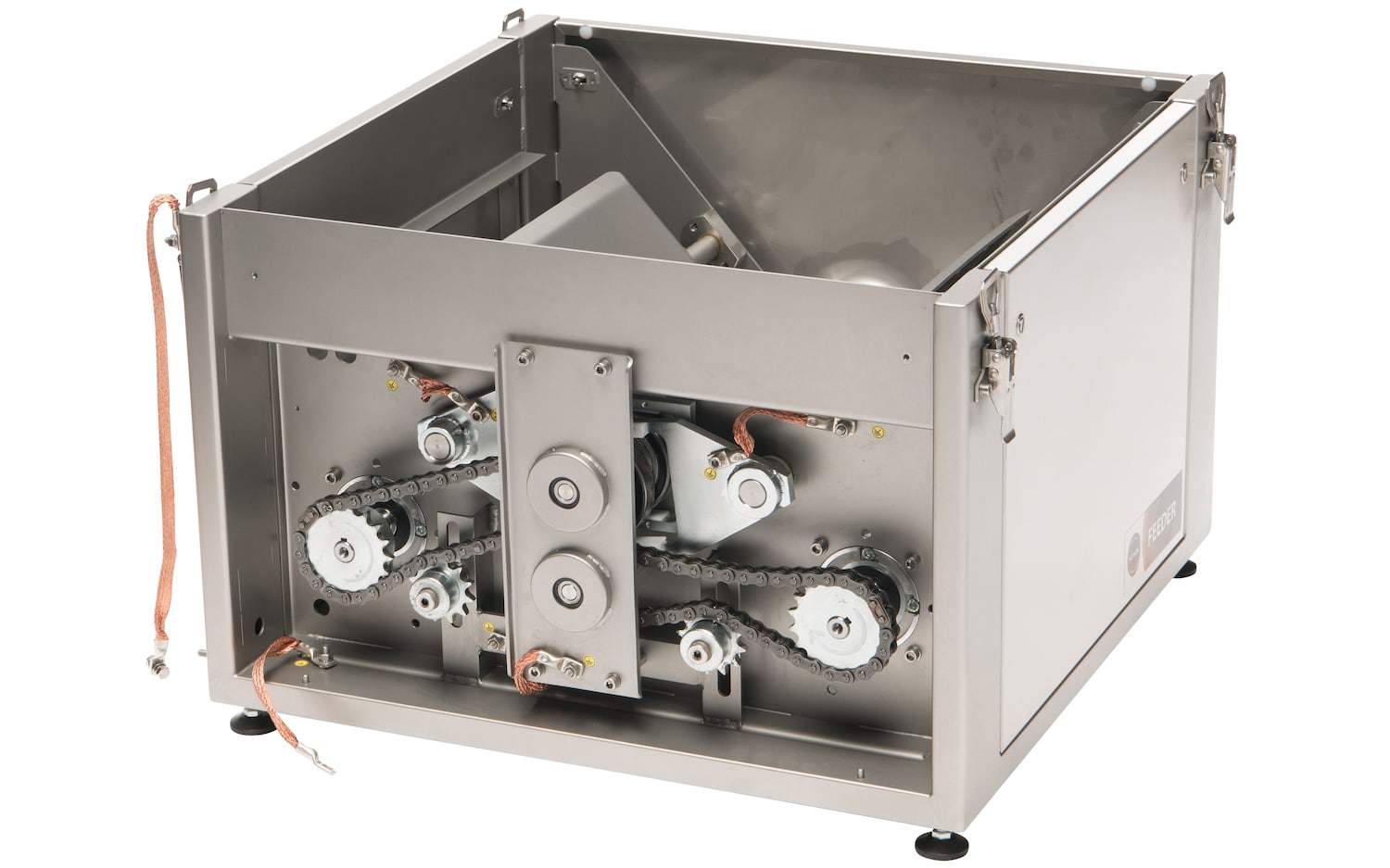 In HETHON's view, commercial interests should never take precedence over safety. ATEX, a term originally derived from the French name Atmosphères Explosibles. A word that refers to the European directives regarding explosion hazard.
Certainly not something to deal with the proverbial French battle. Unfortunately, you see in the professional field too often that producers think that the well-known yellow sticker and the installation of EX electric motors only a safe product is produced and sell it for 'ATEX'. At HETHON they take safe working seriously. This also applies to customers who come to them for ATEX dosing machines. First of all, the entire environment in which the Feeder and related equipment will be placed must comply with the applicable guidelines. That is up to the customer.
Certification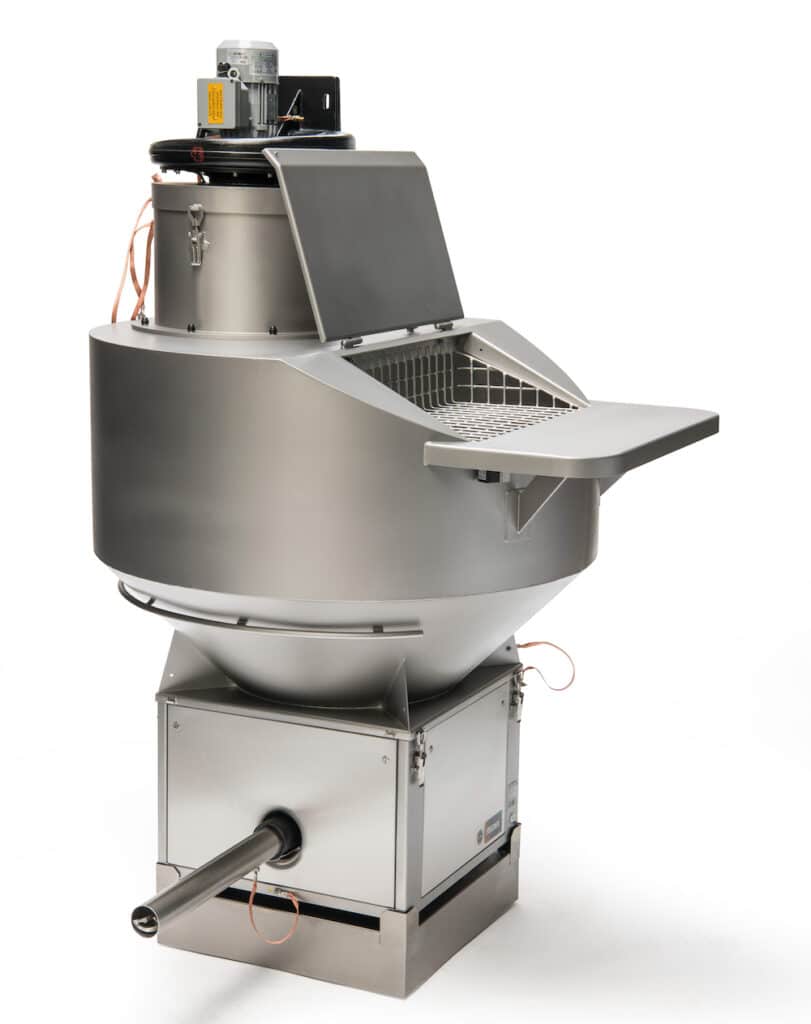 A certification is not something you make yourself. This may only be done by a notified body and repeated every 5 years. A process which HETHON has just gone through again and passed the tests with flying colours.
During such a test, the machines are not only tested in a normal process, but also in a simulation situation, so when something (threatens) to go wrong. For example, with a dosing machine that is made to dose dry substances, the output is completely sealed.
This gives the machine a hard time. During such a test, overload, sparking and build-up of temperatures are examined. Every requirement must be met. Subjecting a single model to the test is not enough. Each size model must be tested and found suitable. HETHON has 5 models.
Standards at HETHON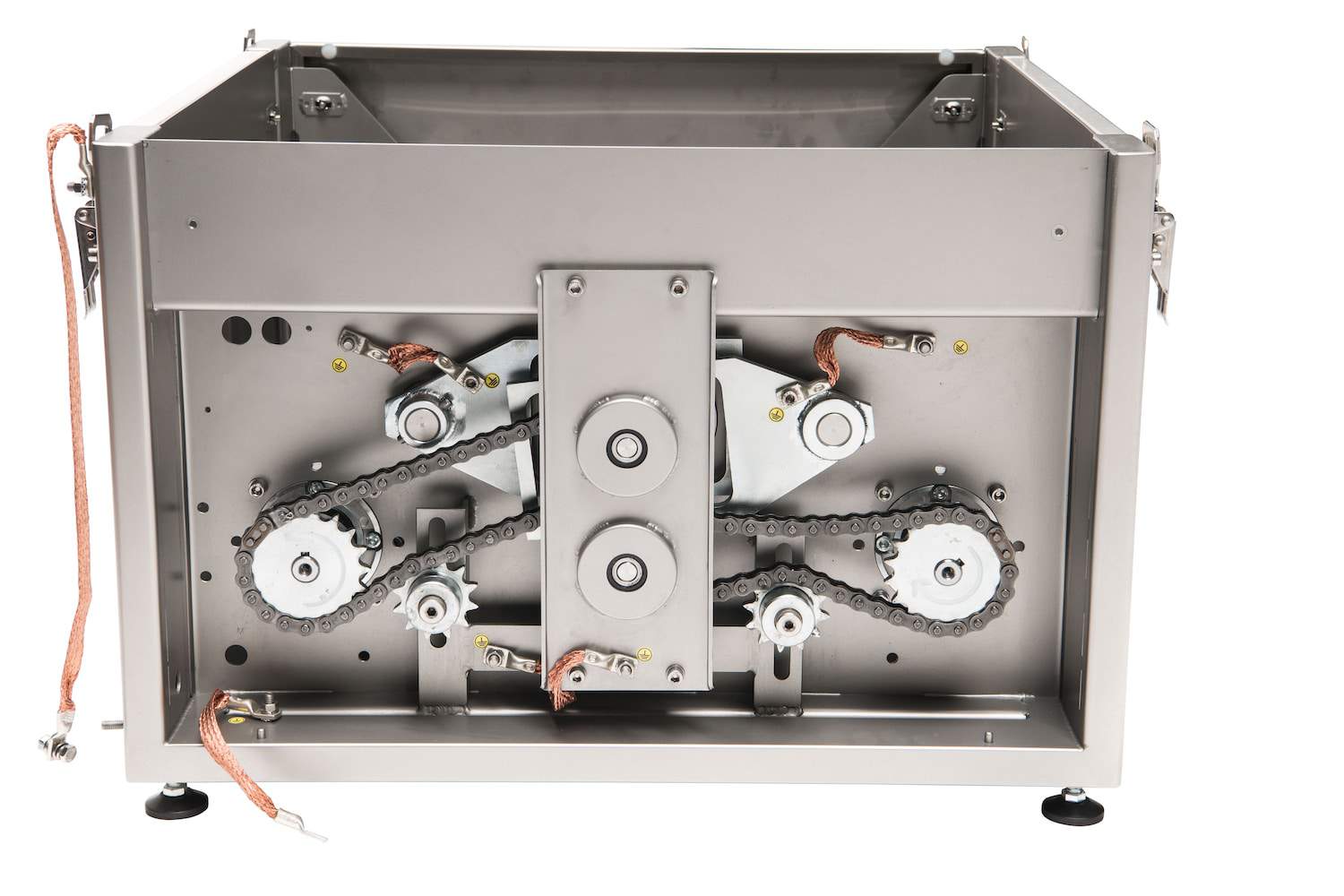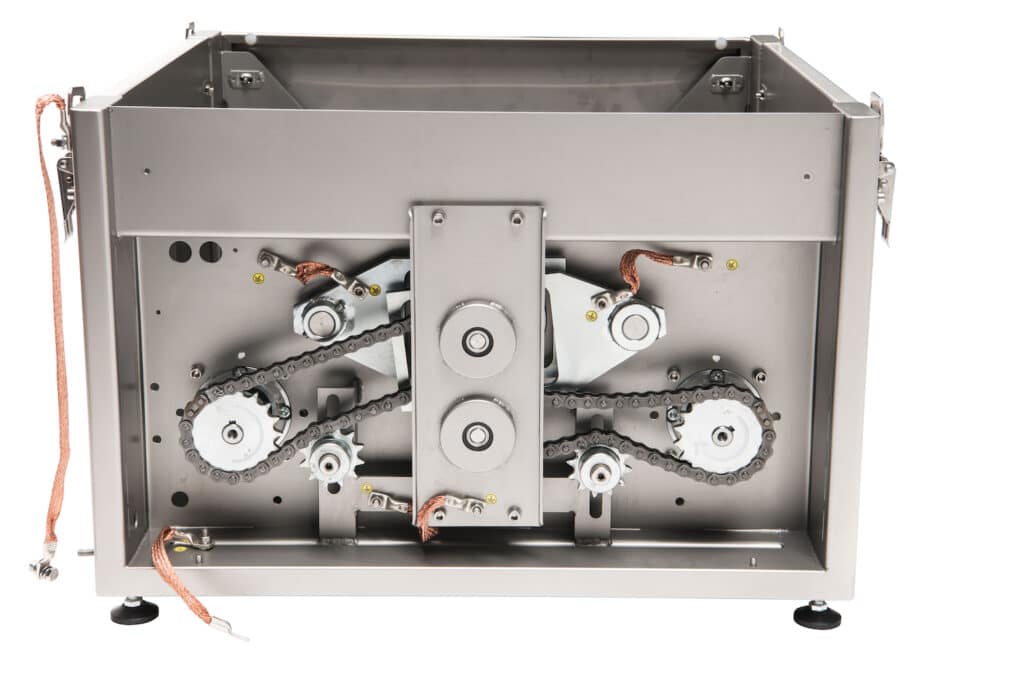 A whole process has gone into getting the HETHON Feeders suitable for working in an ATEX zone. That goes further than just an EX engine and a label.
The HETHON dosing machines meet the standards EN ISO 80079-36: 2016, EN ISO 80079-37: 2016 & EN IEC 60079-0: 2018. The HETHON Feeders can therefore be used in category II 1 / 2D EX h IIC T125C Da / D, but also in category II 2/2 / G Ex h IIB T4 Gb / Gd.
The HETHON Feeders are certified for dust and gas both. They are proud of that. HETHON Feeders have been suitable for use in ATEX areas for many years. However, the requirements are getting stricter. Developments that they follow closely to ensure that they continue to comply with them.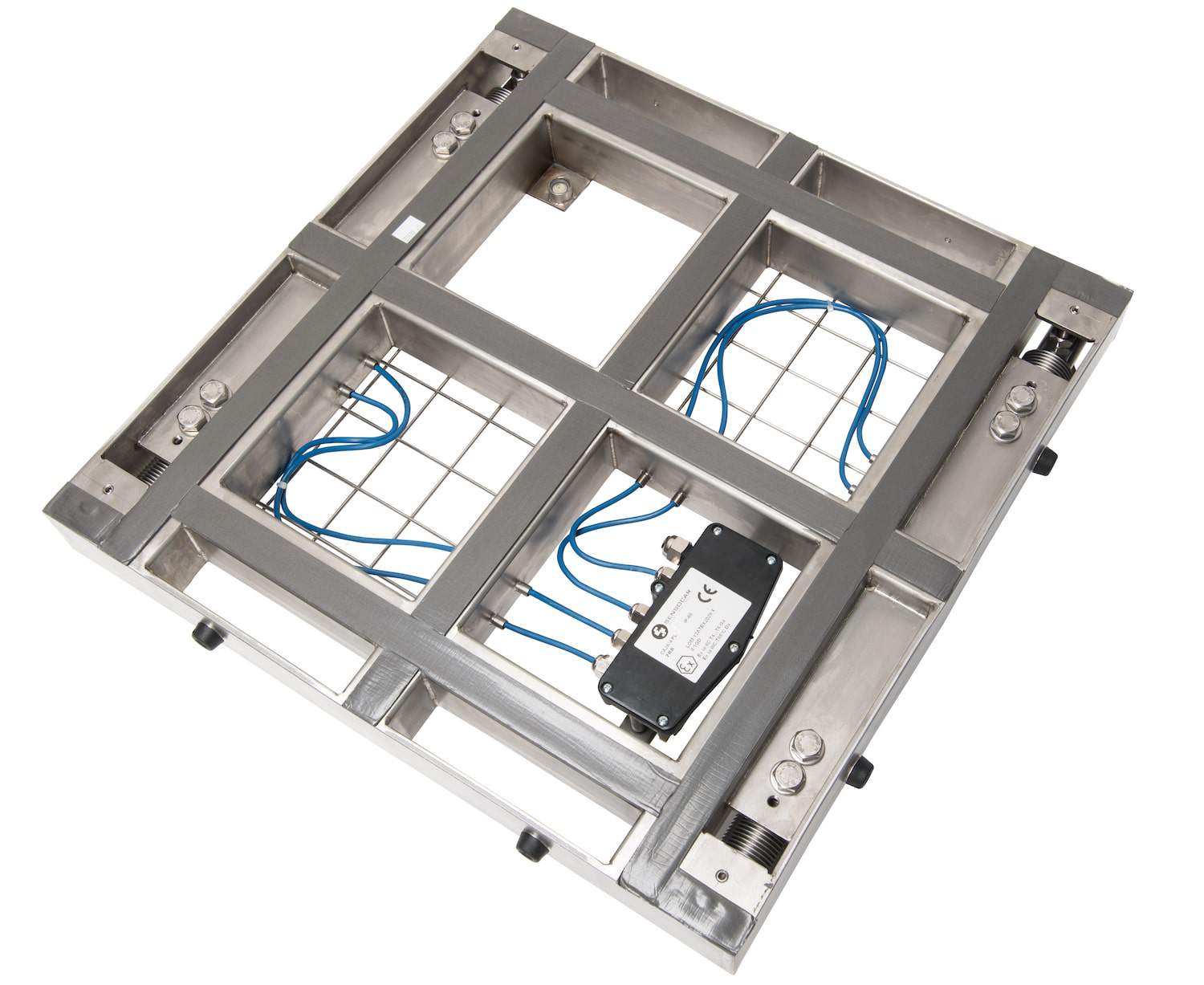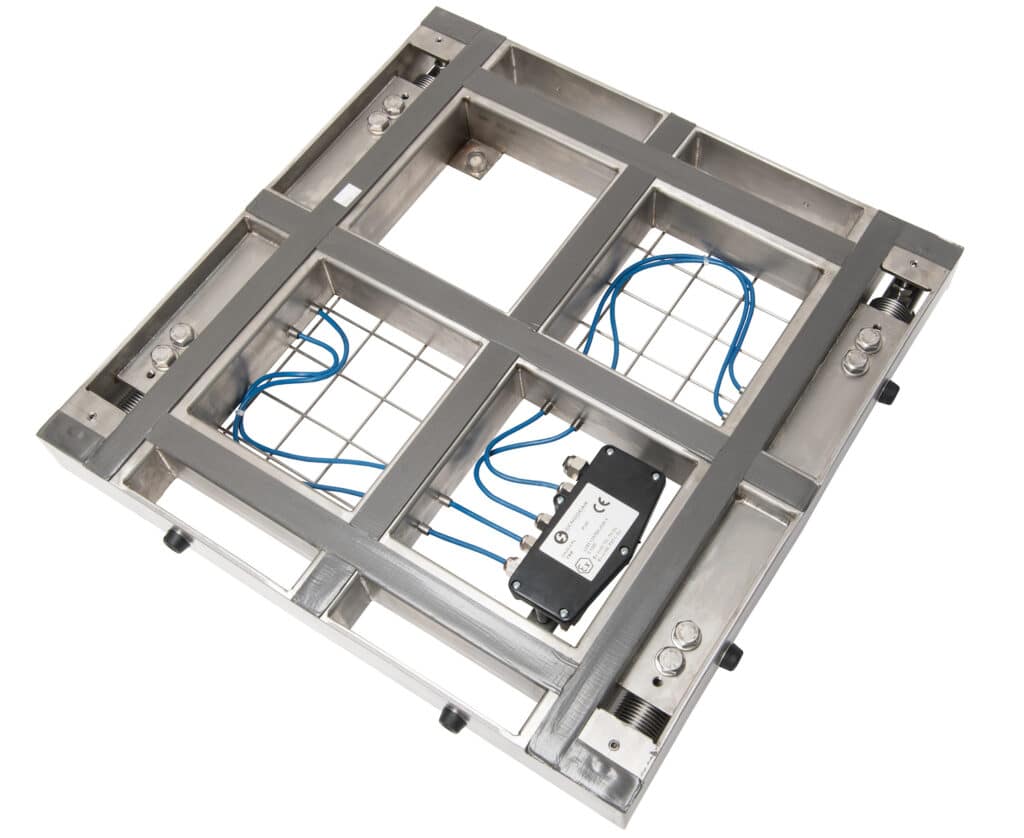 But then you are not finished. Also the label on the machine, the manual, the anti-static value of the hopper (= the flexible inner hopper), the special ATEX shaft that the ATEX machines have.
Every detail has to be right. A very time consuming and costly process. Partly because they want to have and keep every model of their Feeder available in an ATEX version. In both dust and gas zones.
In addition to the machine, the administration must also be in good order, for example. And the production process is fully described, ignition hazard report, complete working drawings supplied and the nameplates are correct. Even the maximum thickness of a dust layer on the machine and frame is described in the manual. Due to ever-changing regulations, the requirement for certification is different every time and a process of many months to get every detail right again.
What makes HETHON ATEX Feeders different from other Feeders
First of all, a special frame and its parts. Each loose part is grounded with special Litzen. The engines they use are special, suitable for the required class of dust or gas. In addition, special motors suitable for use with a frequency inverter. An electric motor is cooled by the fan on the back and has a different heat build-up and distribution at each speed. This must also be stated for each customer on the basis of the desired Hertz range on a second type plate.
ATEX peripherals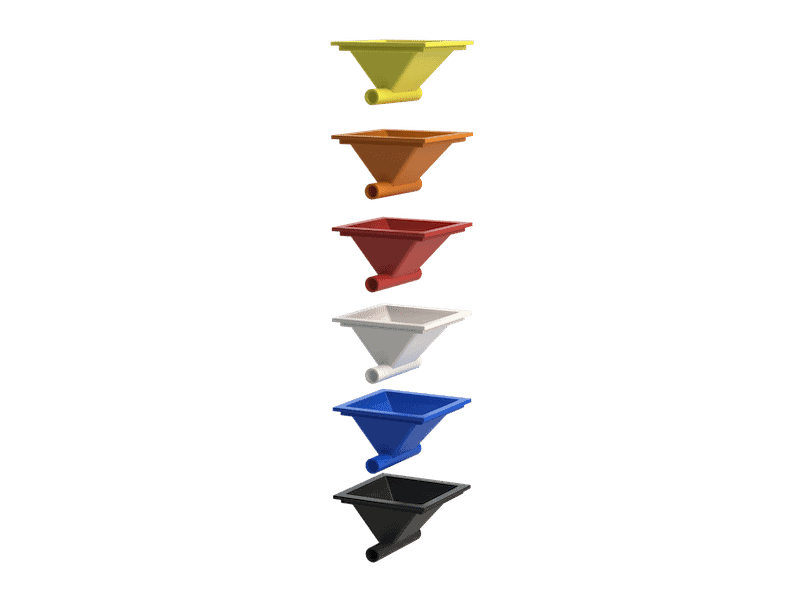 In addition, HETHON supplies the ATEX Feeder with a special anti-static flexible hopper. This anti-static value has also been extensively measured and tested by the notified body.
Finally, the ATEX machine is equipped with a one-piece continuous drive shaft. That about the machine. Of course it continues. In order to work as safely as possible, it is also important to eliminate the causes of danger as much as possible. In other words, to work as dust-free as possible.
This has also been thought about at HETHON for the peripherals. Think of the HETHON weighing scales and ATEX bag dump station with integrated dust extraction. This allows the customer to empty bags dust-free, afterwards dosed out by the feeders.
Often details and small things make a big difference in working as dust-free as possible. HETHON Feeders can be equipped with a T-nozzle. Dosage no longer starts from a straight dosing tube, but a closed system. Often in combination with an ATEX weighing bell or flexible sleeve between T-nozzle and, for example, vessel or inlet tube.
A HETHON Feeder is also the safest and most suitable choice for dosing in ATEX environments.
This article is published by
Specialist in difficult to dose material.
Hethon
is a worldwide specialist in powder and liquid dosing, especially for substances that are difficult to dose. We distinguish ourselves because we think along with the customer to come to a good long-term solution, find personal attention important and can quickly ...