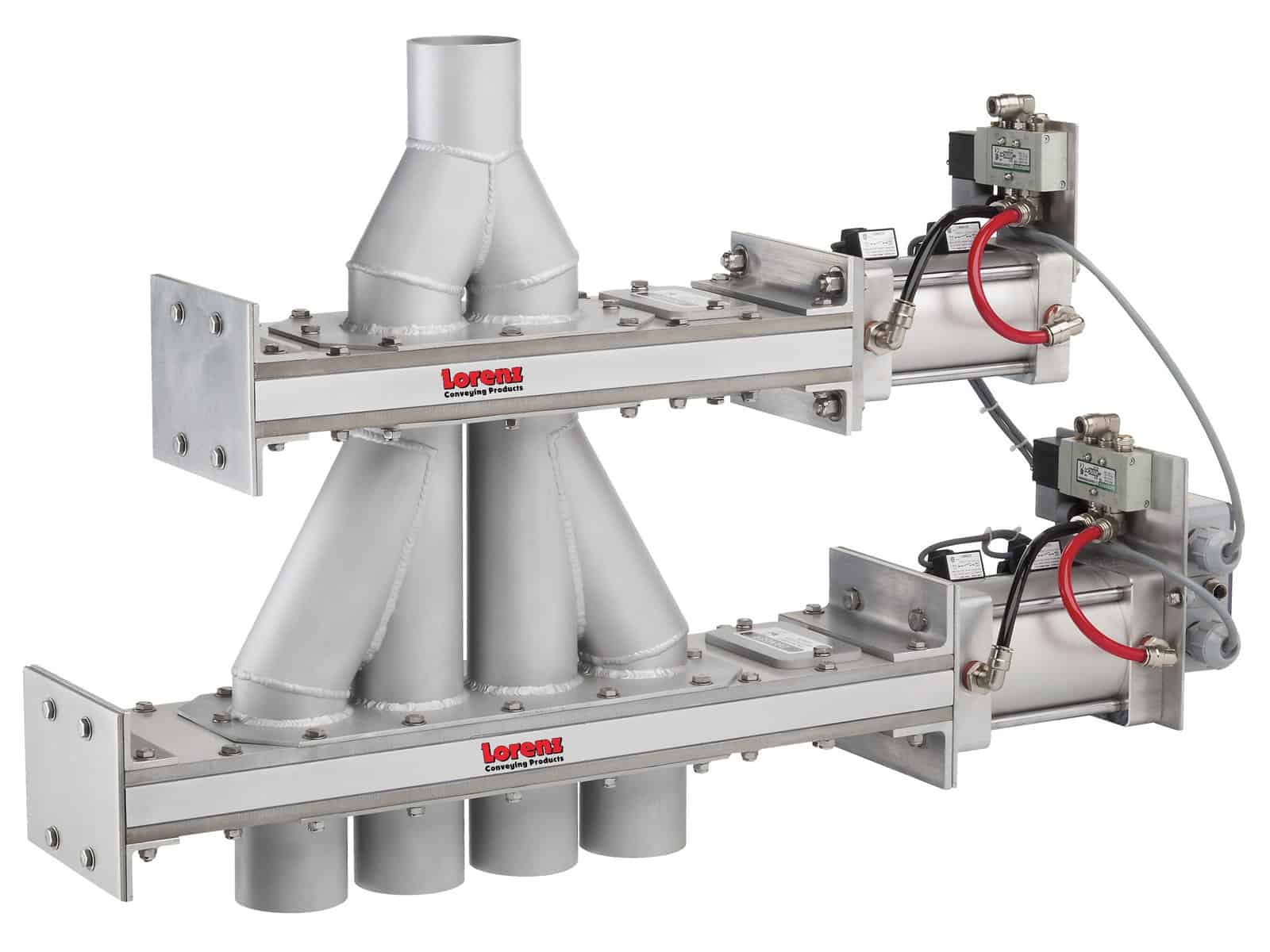 Lorenz Conveying Products manufactures 2, 3 and 4-Way Diverter Valves for vacuum or dilute phase conveying. Choice of Straight or Wye Configurations. Sizes from 1.5" to 8" OD.
Designed to divert powders, pellets or granules from a single source to multiple destinations, the Lorenz Diverter Valve can be installed horizontally or vertically. Divert the blade with product in the stream! Inlet and Outlets can be aluminum, stainless steel or carbon steel.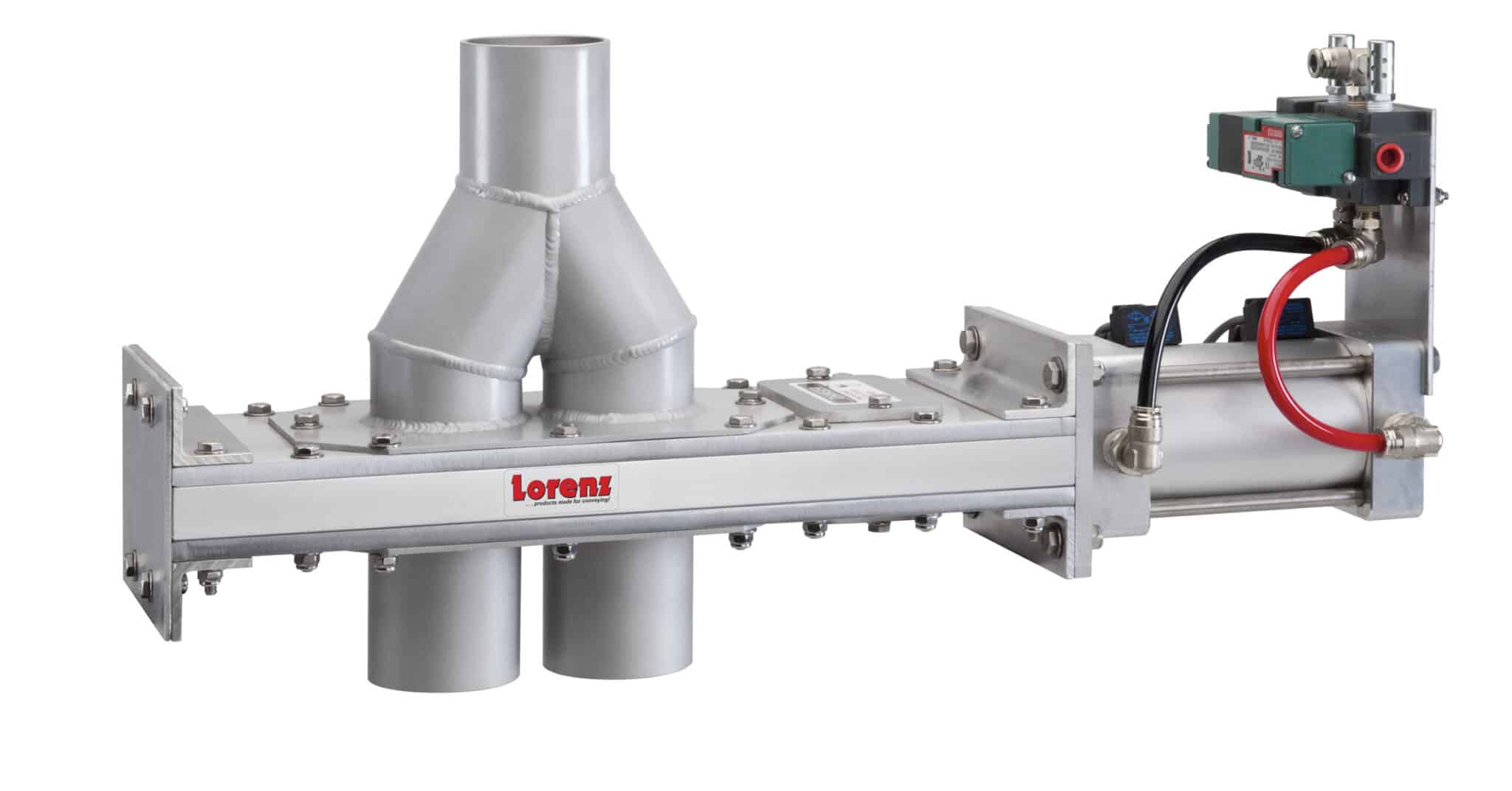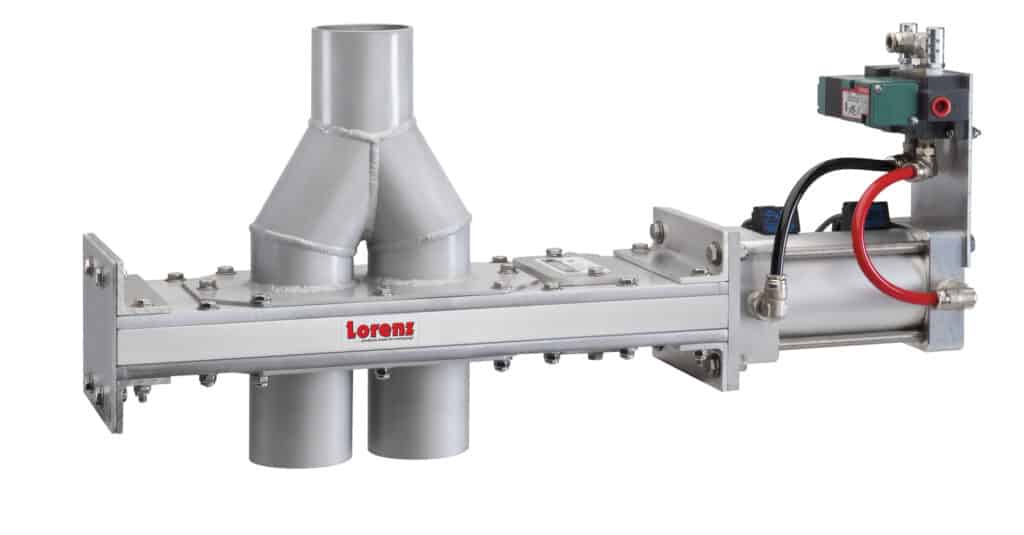 Optional coupling connections enhance the flexibility of the valve. Lightweight aluminum sealed housing and polished stainless steel blade provide durability and corrosion resistance plus positive sealing.
Unobstructed flow will improve your system performance eliminating product degradation. Double-acting, internal magnet, cushioned air cylinders and choice of solenoids allow for custom configurations.
Indoor or outdoor installations, high temperatures, pneumatic or manual actuation….we have solutions for all your specific application requirements.
This article is published by
We are the Conveying Products People! For over 40 years, Lorenz Conveying Products has been North America's leading single source manufacturer of Couplings, Elbows, Fittings, Diverter Valves, Slide Gates, Iris Valves and Cyclones for pneumatic conveying, vacuum and bulk handling systems. Servicing Food, Petfood, Chemical, Grain ...