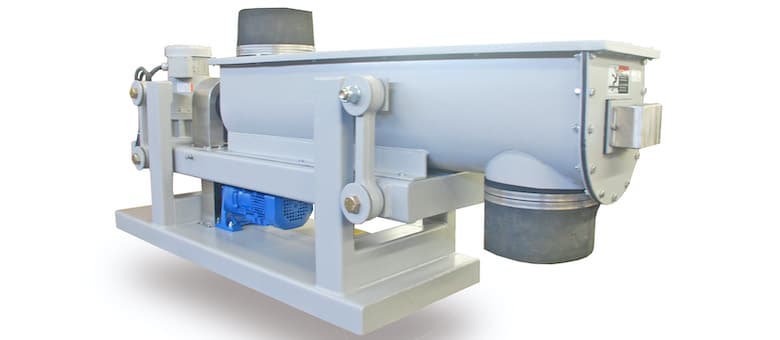 The Vibra Blender from Vibra Screw utilizes a combination of a rotating paddle and material fluidization to blend dry solids with the ease of liquids.
Gentle controlled vibration of the mixing trough fluidizes ingredients on entry where a cut and fold mixing rotor provides agitation. Material flows through the Blender by gravity, making it completely self regulating to changes of in-feed rate. The unit's simple, rugged design offers dust-tight operation, easy clean out, and years of maintenance-free operation. The Blenders are available in capacities up to 1500 cubic feet/hour.
This article is published by
Vibra Screw Incorporated was founded in 1955 by Eugene A. Wahl, whose experience in solving problems in the process industries led to revolutionary ways to discharge and meter dry solids. Today, with a staff of experienced and talented engineers and technicians, Vibra Screw is the leader in dry solids processing, with high quality equipment to store, ...