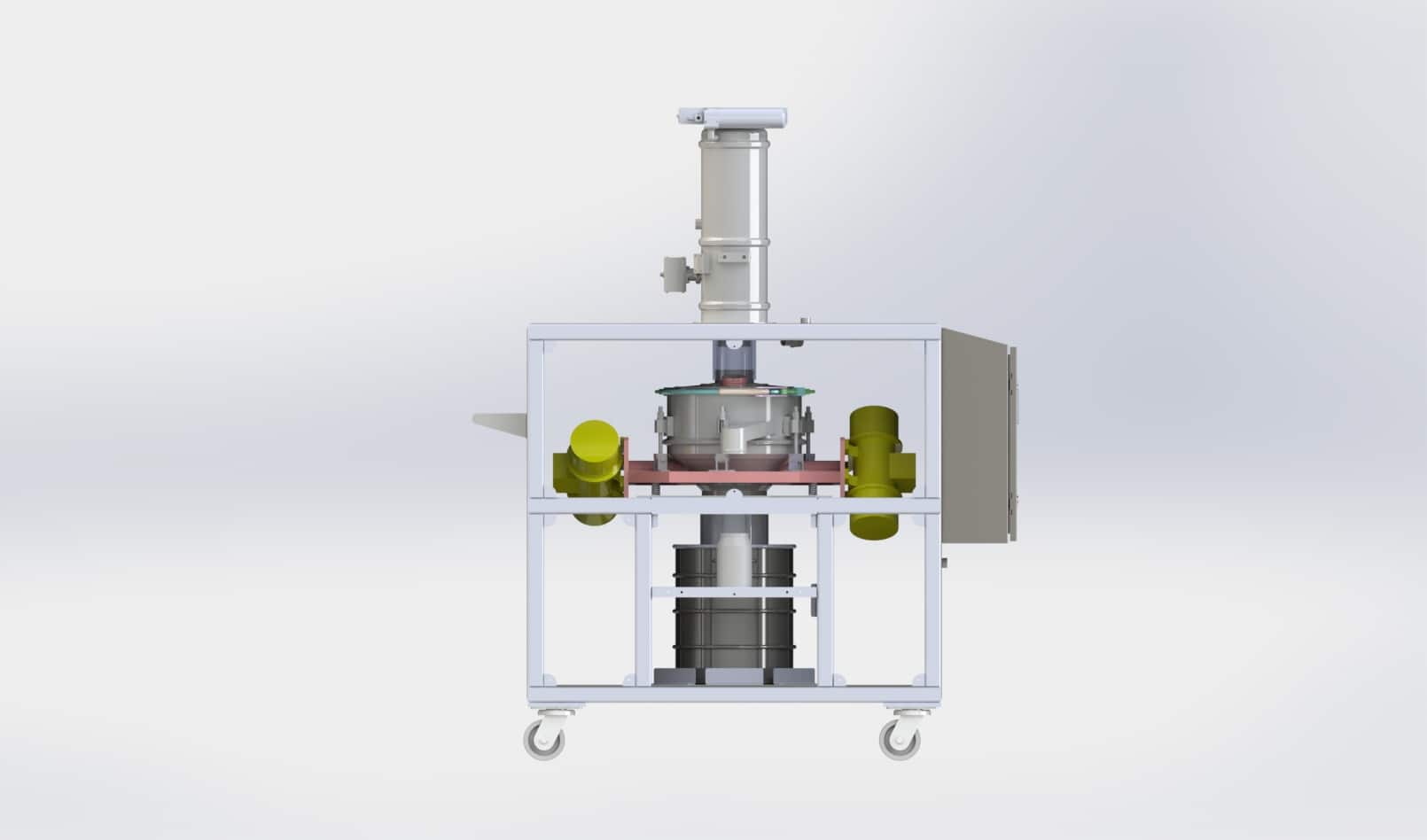 Specially engineered for the additive manufacturing industry, the Spec AM Reclaim System is both highly efficient and fully customizable. Our design was made for portability with a small footprint and access to interchange parts for easy customization.
While the AM recycle box is not new technology to this industry, we believe our team of experts have captured some of the elements other models may have missed. Spec Engineering approached this equipment design holistically, taking into account industry demands, process line flow and screening technology. Our major advantage in this project is that Spec is not an equipment manufacturer, we are so much more than that. As a specialty process design and implementation company with over 40 years in the business, we are experts in vacuum transfer, screening, automation, as well as custom fabrication.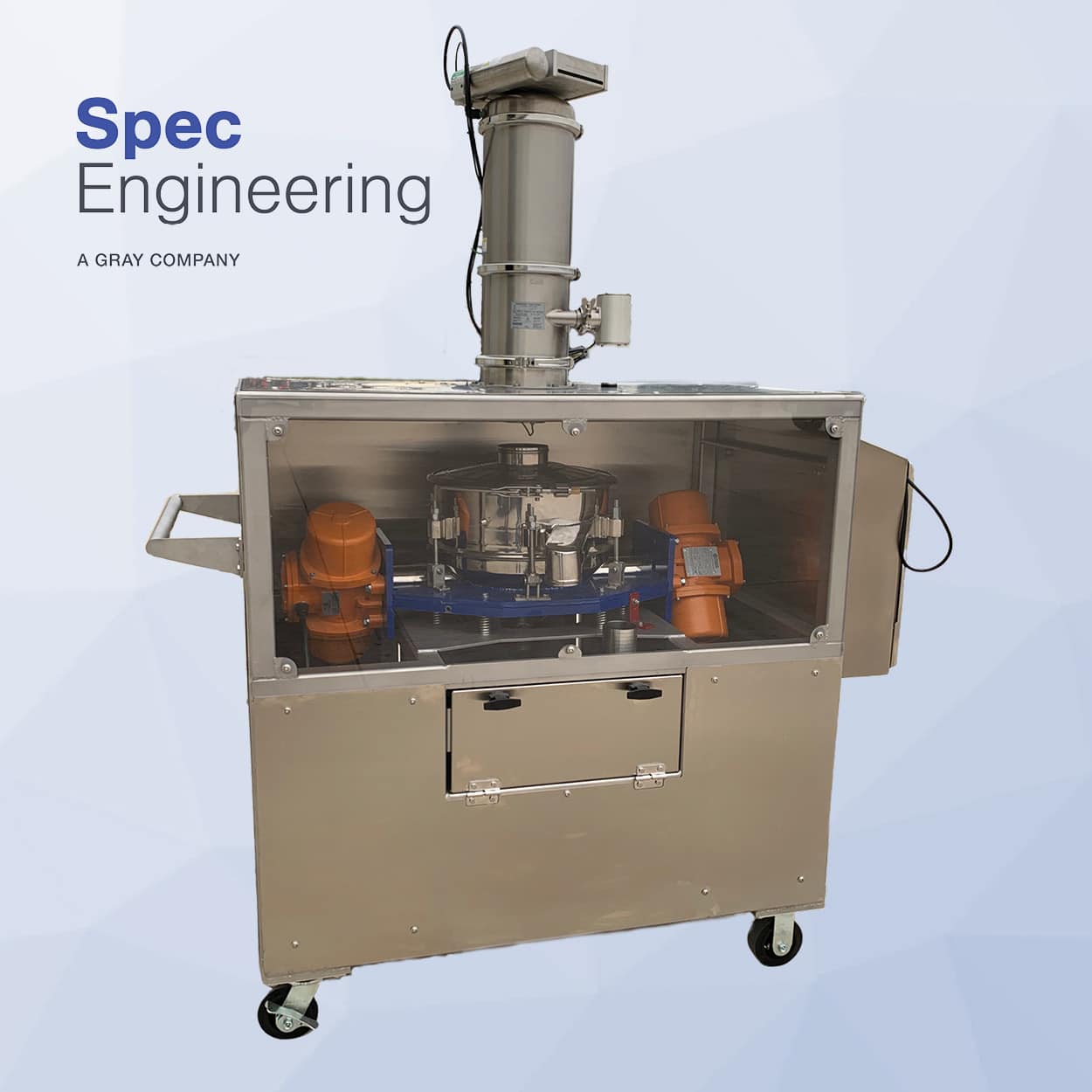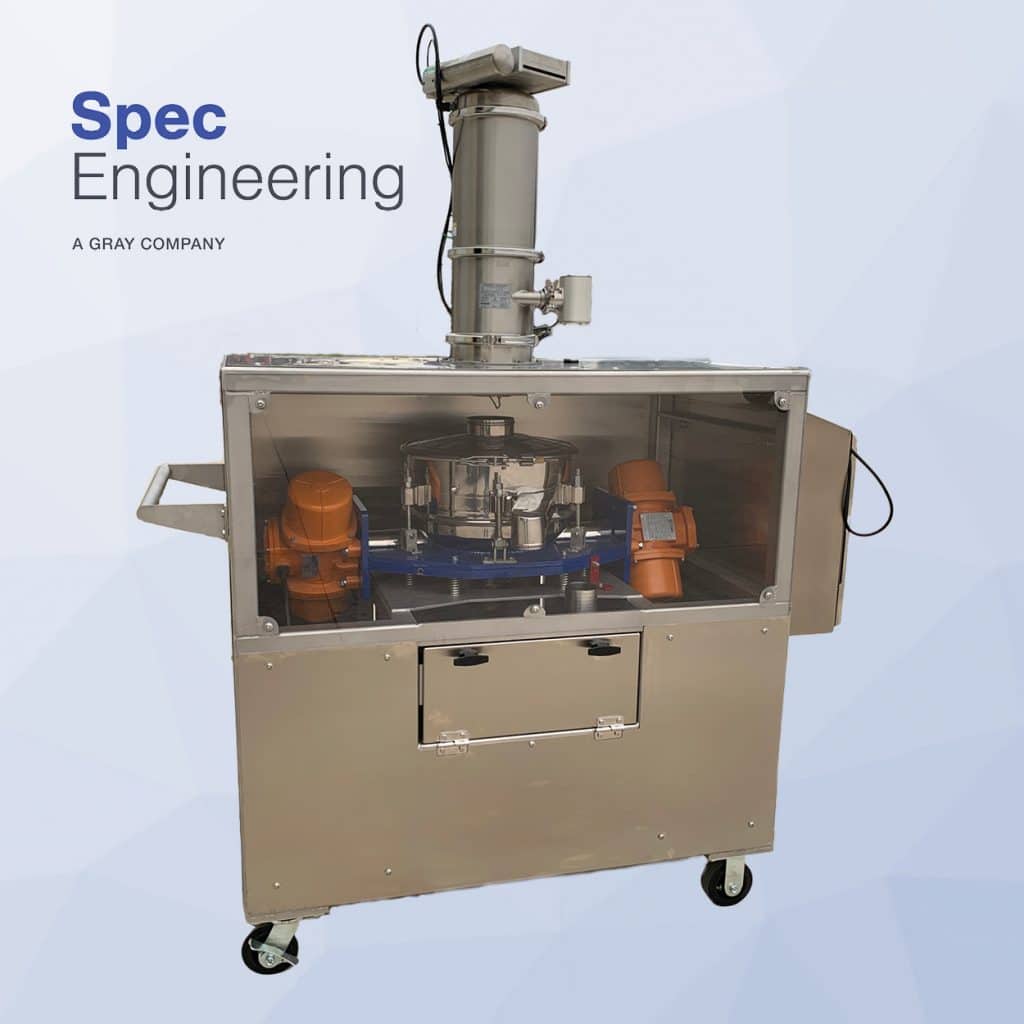 What makes the Spec AM Reclaim System stand out above the rest? Let's dig a little deeper and talk nuts and bolts.

SCREENER- Spec Engineering strategically partnered with Elcan Industries in Tuckahoe, NY to equip the Spec AM Reclaim System with the Hi-Sifter, high energy screener. Uniquely set apart from other screeners in the industry, the Hi-Sifter can mechanically screen below 10 micron without the need for ultrasonics or de-blinding devices. In addition, the machine has a strong vertical vibration that allows for high rates of efficiencies and throughputs without any blinding. The entire body and all product contact areas of the machine are polished stainless steel and allow for zero contamination from organic material, making it a perfect fit in aerospace and biomedical applications.
VACUUM- Spec Engineering works with serval different types of vacuum transfer systems and the solution that is best for your applications depends on the type of material being processed. The Spec AM Reclaim System gives you the flexibility to specify your needs so that we can match a vacuum solution that is best for your application. We then can build your custom Spec AM Reclaim System according to those specifications.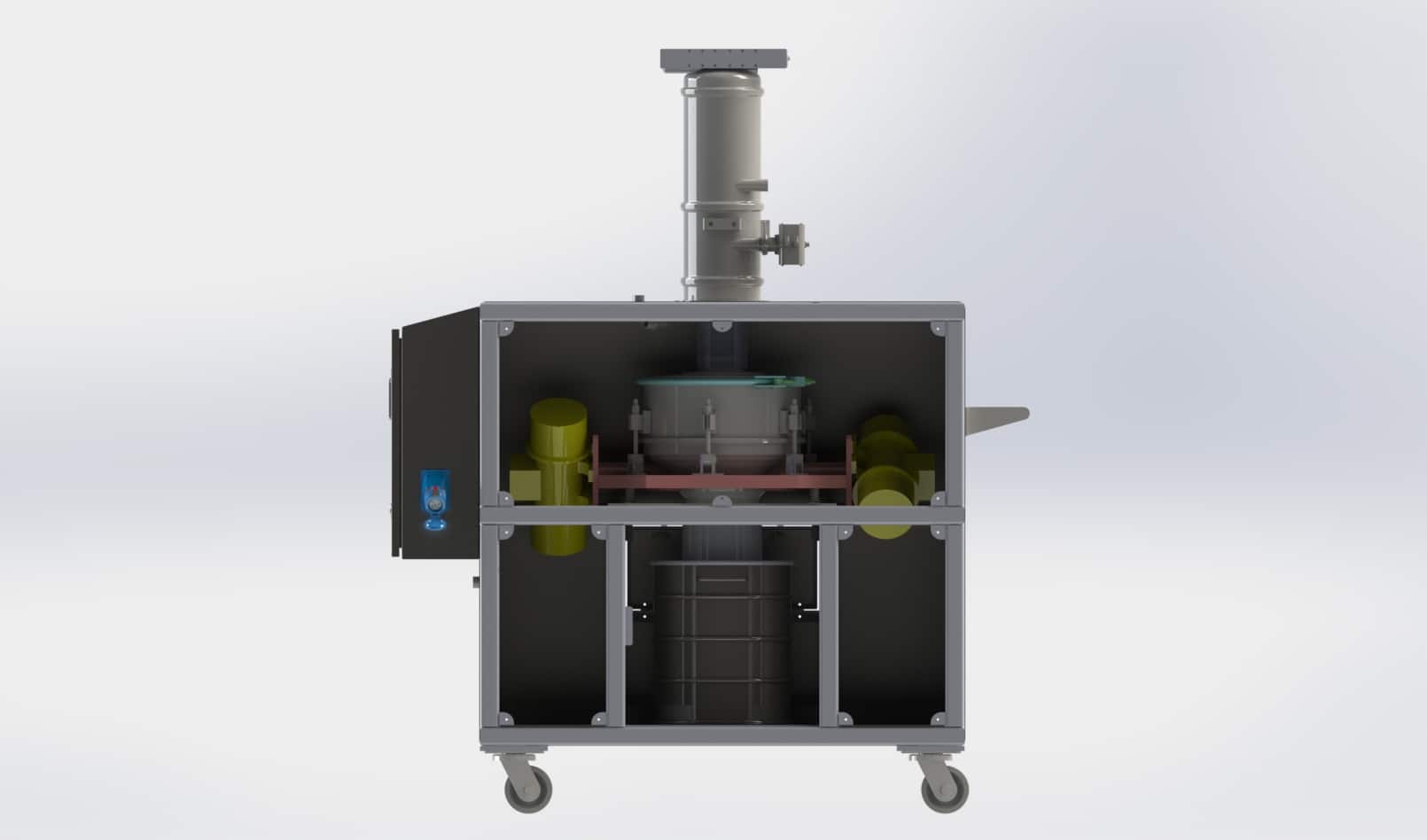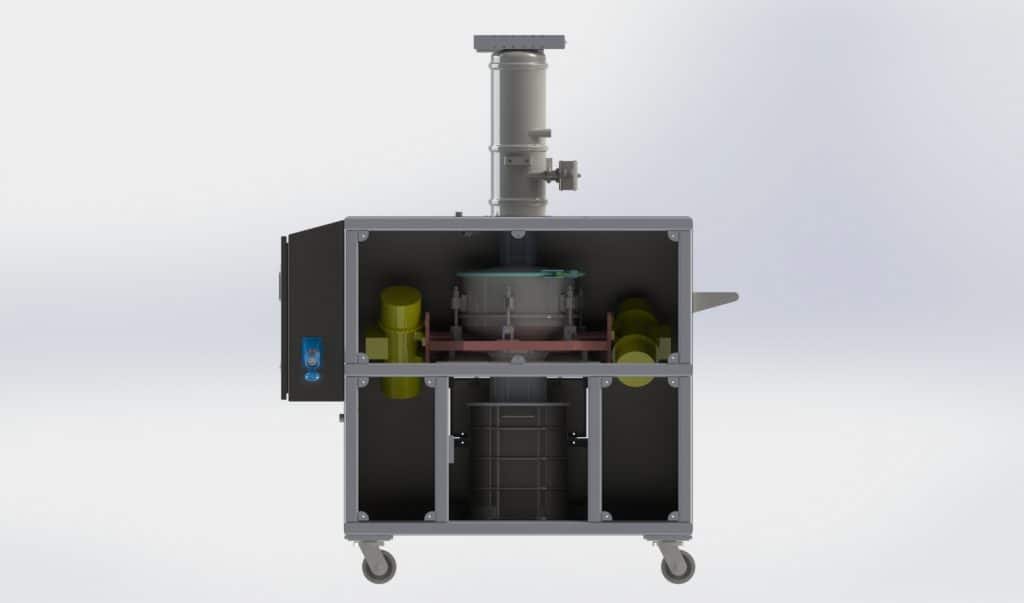 CONTROLS- In addition to Spec Engineering's capabilities in design and implementation, Spec is also an automation systems integrator and UL508A panel shop. The Reclaim System is outfitted with a A-B Compactlogix PLC which allows integration into existing plant automation systems such as SCADA, MES via ethernet/IP. The integrated A-B Panelview HMI allows for local control of the unit, status indication and process variables such as up/down time, Cycle count, alarming, and capacity status. The A-B Powerflex 525 VFD allows for variable speed adjustment of the sifter for tuning different screen sizes or product rates and maintaining energy efficiency.
Processing your precious metal powder no longer has to be the bottleneck of your additive manufacturing process. The Spec AM Reclaim System can efficiently remove oversize splatter while maximizing your potential yields. And all of this is done without the need for ultrasonic de-blinding systems!
This article is published by
Since 1979, Spec Engineering, a Gray company, has been a single source for system design and process equipment integration. We specialize in processing systems from raw materials through packaging. With over 40 years of expertise in storing, feeding, conveying, mixing, blending, batching, controls, and automation for food & beverage, bakery & ...