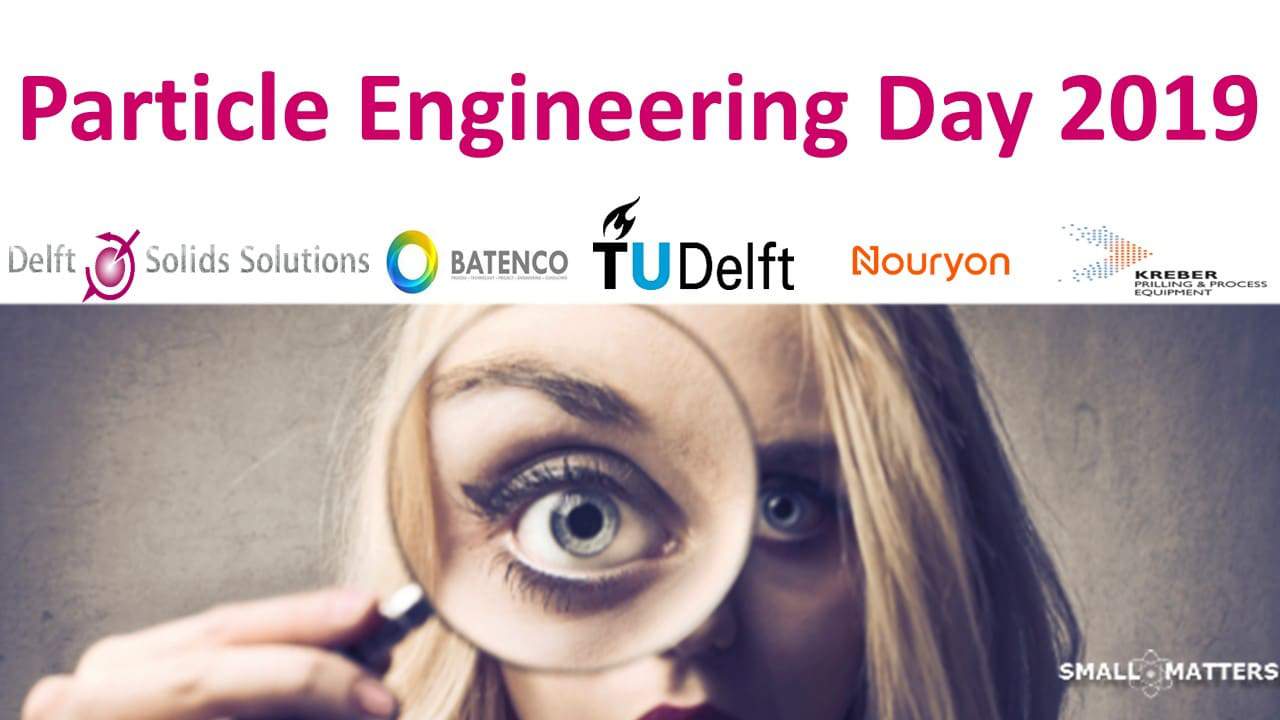 On Tuesday May 21, 2019 we will organize in close collaboration with a number of partner companies the Particle Engineering day covering different themes associated with making of powders and particles out of liquid phase. Meanwhile contributions from Kreber B.V., TUDelft Product Engineering, Nouryon, IP&D experts, TUDelft Process & Energy, Delft Solids Solutions, and Batenco have been confirmed.
Lectures delivered during this seminar will be devoted to e.g.
Why from liquid phase to solid matter?
The pros and cons of prilling
Ins and outs of crystallization
Spray drying
Crystallization in salt research
Applications of spray drying in dairy research
Practical implementation of particle engineering methods in industry
The seminar offers an interactive program designed for anyone who is working in the field of powder and particle engineering, processing, formulation, transport, storage, drying, and related unit operations.
Besides lectures, part of the afternoon session will also be devoted to hands-on activities. The main goal of this event is sharing knowledge on this theme. The seminar ends with a networking event in the hotel bar.
Click here for more information about Particle Engineering Day 2019
Delft Solids Solutions is a privately-held contract research organization working on research and characterization of solid materials. Topics include, but are not limited to, primary physical properties as porosity, pore volume, pore size, surface area, particle size, density of powders and granules. We also investigate related characteristics such ...