ECUBLENS - The mixing process is an important task in handling bulk materials, particularly in the pharmaceutical sector, where highly active and effective substances have to be mixed as gentle as possible and without contamination risks. Choosing the right mixing technology is of crucial importance.
Increase productivity and containment
Dec's PTS Batchmixer is the in-line blending system that features no mechanical or moving parts enabling to obtain very satisfactory mixing results.
The system is based on the PTS (Powder Transfer System) technology and works with vacuum and pressure. The system transfers (suction), mixes and discharges products fully automatically by means of vacuum and pressure under inert conditions. It can achieve a homogeneous mixture by circulation in a short time. The powders to be mixed, including hygroscopic, sticky or explosive ones are drawn into the blender through the PTS body which is installed on top of the mixing container and then circulated for a while in the container before being fully discharged after the blending process. Dense phase conveying with reduced flow rate keeps the particles largely intact. A flat filtration membrane in the upper part of the PTS body prevents fine particles from entering the vacuum system. In order to guarantee its suction capacity through the cycles, this membrane is cleaned with each emptying cycle in a counter current fashion by compressed air or inert gas.
Proven technology
Mixing trials conducted by the University of Applied Sciences Institutes of Life Technologies and Systems Engineering in Switzerland have reported the validation of the blending performances and the efficiency for a mixture of two cohesive powders*, lactose monohydrate as excipient and salicylic acid as tracer. Tests were controlled by computer software regulating filling, mixing, emptying and cleaning steps.
The PTS Batchmixer has achieved very good results by obtaining highly diluted blends upt to 0.01 % w/w without premixing stages within 6 min. and without segregation one hour after the blending process.
Integrated sampling
Dec also supplies an in-line sampling system to investigate the homogeneity of the blends. The MPTS sampling device automatically takes samples during the mixing operation under high containment.
Flexible, custom-made solution
The system is available in different sizes from 5 to 5000 l. It ensures satisfactory product homogeneity, a high level of containment and significantly reduced mixing times in comparison to other systems. Having no moving parts it requires little maintenance and is easy to clean (CIP/SIP).
*Results available on request
www.dec-group.net – info@dec-group.ch
© Dec Group
Sign up for Mixers & Blenders E-Updates
Recent Mixers and Blenders e-newsletters
Read our last "Mixers and Blenders" e-newsletter campaigns here: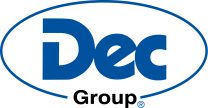 Dec Group - Powder Handling Excellence
Founded in 1987, Dec Group is a leading global provider of powder handling systems to the pharmaceutical, chemical, food and cosmetic industries. Their turnkey and custom designed solutions have been successfully integrated into complex operations in many companies worldwide, both multi-nationals and ...