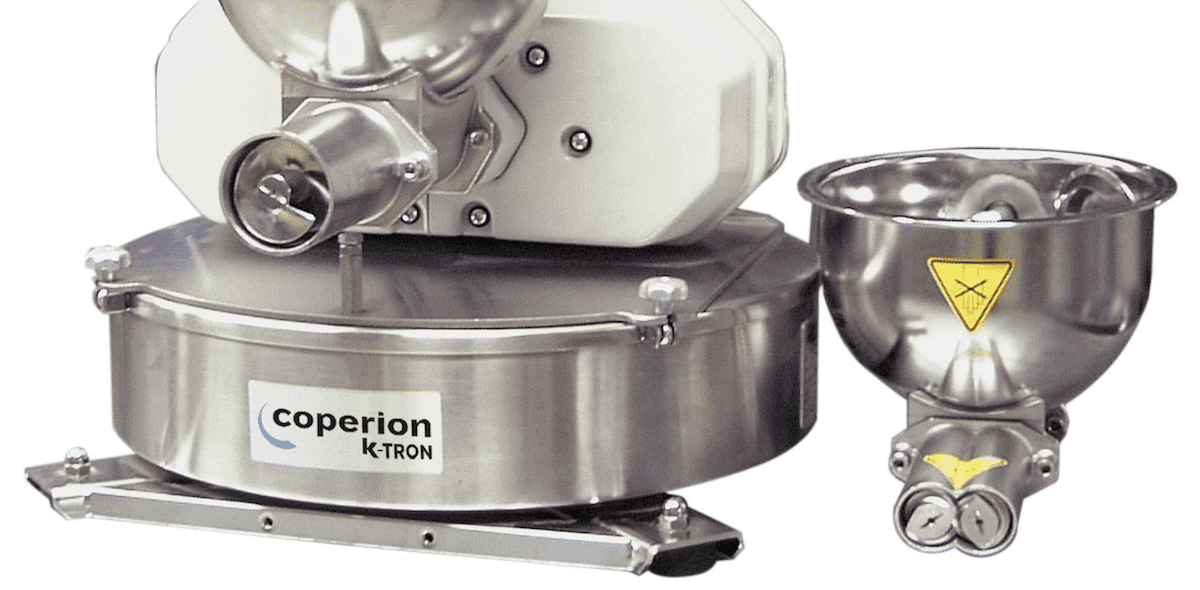 Specially designed for applications requiring the maximum possible material handling and changeover flexibility along with the convenience of fast cleaning capability, Coperion K-Tron's Quick Change feeders offer ease of change from single screw feeding bowl and screws to twin screw feeding bowl and screws in just minutes, allowing one feeding station to handle a wide variety of materials. The T35/S60 Quick Change Feeders are available in economical volumetric or high-performance loss-in-weight configurations.
The feeder bowl can be quickly decoupled from the feeder drive, enabling simple and fast product changes. All twin and single screw feeder models can be interchanged on the same base, reducing cost and increasing flexibility in formulation. The modularity of the Quick Change feeders also offer the flexibility to reconfigure or expand a production line at a future date.
Single screw feeding elements handle free flowing powders, granules, pellets and other non-flooding materials, while twin screw elements control floodable powders and more difficult, sticky or hard-to-flow materials. All parts in contact with the material being fed are stainless steel. The modular components are held together by V-clamps.
Quick change feeders are suitable for use in any application for single and twin screw feeders in most industries, including plastics, chemicals and food just to name a few.
The benefits of Quick Change feeders to the processor are multi-faceted:
Easy cleanability and changeover: Any kind of cleaning solvent can be used on the stainless steel Quick Change feeders. They can be quickly cleaned and changed from single screw to twin screw to handle powders, fibers and other hard-to-feed materials. Unlike easy-to-clean stainless steel Quick Change feeders, the vinyl liners of flexible walled feeders can stain and tear, requiring the purchase of three to four new liners per year.
Value/ Return on investment: While flexible walled feeders may have a lower initial purchase price than the all stainless steel Quick Change feeders, the higher cost of maintenance (replacing stained or torn liners) adds to the purchase price considerably and erases any initial price differential.
Excellent accuracy/ flexibility to handle a variety of materials: Improved material handling for a wide range of materials via the use of either single or twin screws on the same feeder base combined with Coperion K-Tron's highly accurate patented SFT weighing technology produce excellent short-term feeding accuracy, particularly important on short custom runs.
Areas of application:
Where frequent and easy cleaning is required
Where product contamination is not allowed
Where only one feeder must handle a variety of products
Where ingredients must be changed quickly and cleanly
Where formulations may need to change from time to time
Benefits:
Maximum material handling capability and conversion flexibility
Fast and easy changeover, disassembly and cleaning
Convenient for remote wet washdown
Minimizes installation cost and process downtime
High feeding accuracy with gravimetric models
Full compatibility with other Coperion K-Tron feeders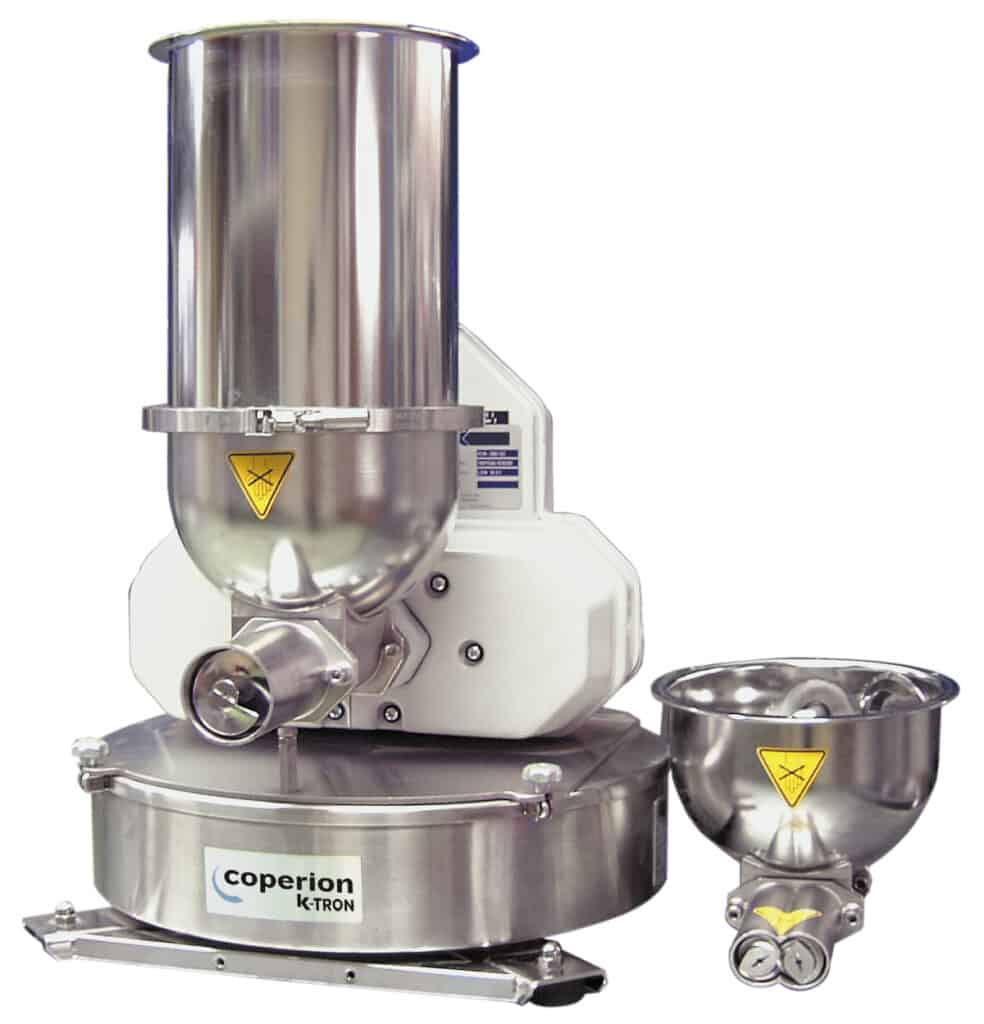 This article is published by
Innovative and Sustainable Bulk Material Processing Solutions.
Coperion and Coperion K-Tron are system and equipment suppliers, including extruders, feeders, pneumatic conveying and components, who understand the importance of process efficiency. We design, develop, manufacture and maintain systems, machines and components for the plastic, ...